State Council meeting focuses on fighting crime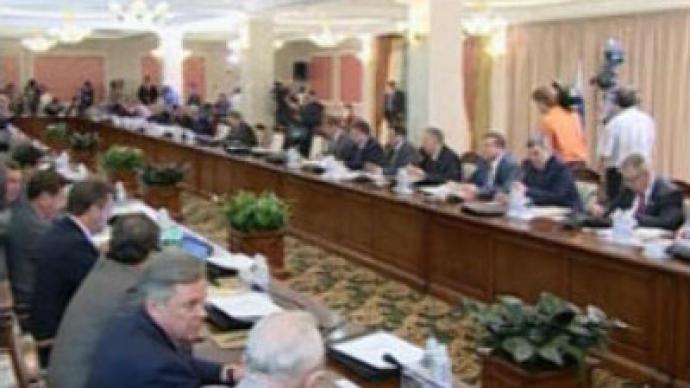 The Russian State Council held its first meeting of the year in the southern city of Rostov-on-Don on Friday. The body is made up of the heads of the country's federal regions, whose role is to advise the President of the Russian Federation.
President Vladimir Putin, who's on a two-day visit to Rostov-on-Don, chaired Friday's session of the Council. Internal security and crime prevention measures are topping the agenda at the meeting.
"Here the main problem is to eliminate the reasons for the criminalization of the society. Experiences at home and abroad prove that on the stage of prevention we can effectively fight almost all kinds of crime. The most important thing is to prevent young people and people in need from getting involved in this criminal world," President Putin said.
You can share this story on social media: