One more knock: S&P downgrades 34 Italian banks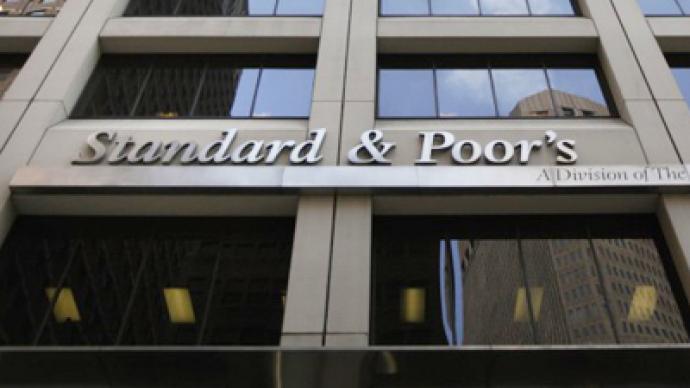 Standard & Poor's has downgraded the credit rating of 34 major Italian banks, including country's largest, UniCredit. This comes after the rating agency downgraded Italy's grade to BBB+ last month.
Explaining its negative view on the Italian banking system, S&P cited the banks' reduced ability to roll over their wholesale debt and so expected weak profitability, Reuters says."Italy's vulnerability to external financing risks has increased given its high external public debt, resulting in Italian banks' significantly diminished ability to roll over their wholesale debt," the rating agency said in a statement.S&P has downgraded 34 out of 37 banks it rates in Italy. The country's biggest bank, UniCredit, as well as the second-largest, Intesa Sanpaolo, had their long-term ratings lowered to BBB+ from A, while Monte dei Paschi, the No. 3 bank, was reduced to BBB from BBB+."We anticipate persistently weak profitability for Italian banks in the next few years, and a risk-adjusted return on core banking products that may not be sufficient for banks to meet their cost of capital. We believe this may be negative for the Italian banking industry's stability," S&P added in its statement.On January 13, S&P reduced Italy's sovereign rating to BBB+ from A, part of a mass downgrade of nine eurozone nations.
You can share this story on social media: