St. Petersburg to fly high at tourist market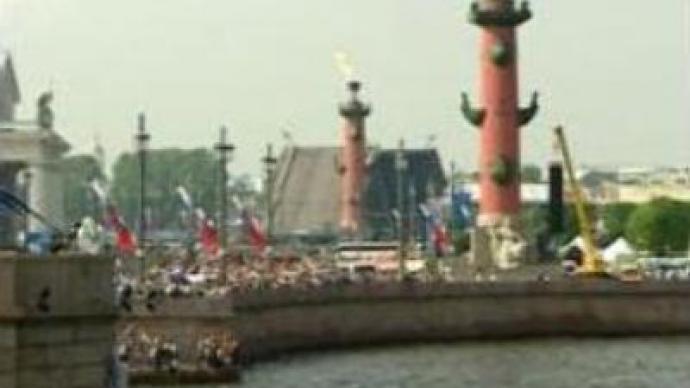 A Russian city of museums, canals and white nights, St. Petersburg attracts millions of visitors every year. But it is hoping for a bigger slice of the lucrative tourism market in the future.
St. Petersburg has changed its name three times. It was Petrograd after World War 1, then – Leningrad after the Bolshevik revolution and finally it went back to its original name St. Petersburg or simply Peter as locals call it. The city is full of tourists all year round – especially in the summer.May 27 is traditionally the city's birthday. St. Petersburg was founded by Peter the Great in 1703. Every year for two days the city is given to people. All major roads are closed for traffic and open for a grand carnival.
"This year the carnival was included into the highest category. But this title was given to us in advance just because Petersburg is one of the most beautiful cities in the world and because it is a very big city. And I think Petersburg carnival will really be able to compete with other carnivals only in three or four years,"
said Igor Gavryushkin, Director of St. Petersburg carnival.One of the events sees the Neva River turned in to a theatre stage for a recreation of a famous navy battle between the Russian and Swedish fleets in 1700.About 3 MLN tourists come to St. Petersburg every year. Their number could grow to 5 MLN by 2010. St. Petersburg needs more hotels to host the growing number of tourists. City authorities plan to build 125 new three-star hotels by 2010. The small ones that already exist are not always cheap. But despite all that tourists from all over the world continue to come. Not many Russians speak a foreign language and tourists need help. St. Petersburg has its guardian "Angels" – young people who help tourists make their way safely around the town.
You can share this story on social media: