Spy fever gets hotter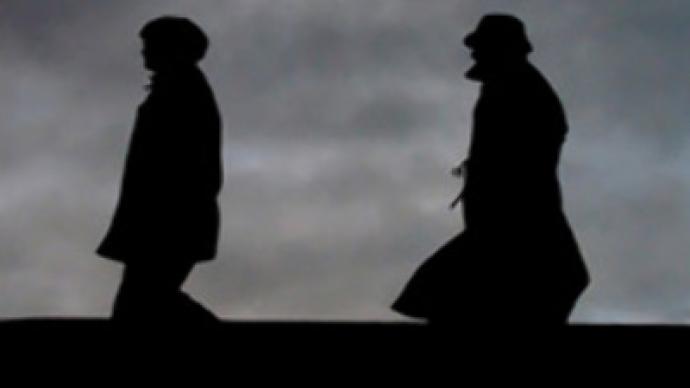 On Tuesday, the Russian president met with senior military and security officers in the Kremlin. His comments on strengthening Russia's Foreign Intelligence Service in order to increase national security are making waves in the Western media.
During the meeting Vladimir Putin praised the FIS's efforts:
"Foreign Intelligence Service works hard to identify threats from the outside to our national security and to boost Russia's position in the world. The situation in the world and internal political interests require the FIS to permanently increase its capabilities, primarily in the field of information and analytical support for the country's leadership," the Russian leader said.
Some western media agencies interpreted his comments as a sign that Russia is intensifying its spying operations abroad.
The Russian Foreign Intelligence Service says they are misinterpreting the President's words.
RT's political commentator Peter Lavelle suggests Russia is actually lagging behind many western countries in terms of its intelligence operations.
Get it off your chest
Every country has the right to keep itself informed about the machinations and intrigues others may have about it and its citizens. A country so vital as Russia has to be doubly sure about this – Thus the strengthening of its security is only for safety about itself and cannot be, under any circumstances, considered a threat to others!
Mexica

"You have to remember that in the 1990s some of the best intelligence people left the service. The United States in particularl, or Great Britain, spent enormous sums on this. Russia is only catching up," he says.
Mr Lavelle believes the media overreacted to Vladimir Putin's statement due to Soviet-era stereotypes still dominating the western view on Russia.
"When they say a word 'spy' we talk about brand names in Russia like 'vodka' – it means certain things to the media. Every country that has interests in the word will have intelligence. And a 'Russian spy' is something more negative then any other spy in the world. That's a media stereotype!" Mr Lavelle suggests.
Vitaly Shlykov, a former Military Intelligence officer points out that "in Putin's words, there is nothing about increasing the network of spies. It's very difficult to increase an intelligence network overnight. It's a long process – and a rather visible one in the present state of counter-intelligence services in the world. What he says is 'primarily in the field of information and analytical support for the country's leadership'. And this, I am sure, is badly needed."
You can share this story on social media: