Spat at UN over Zimbabwe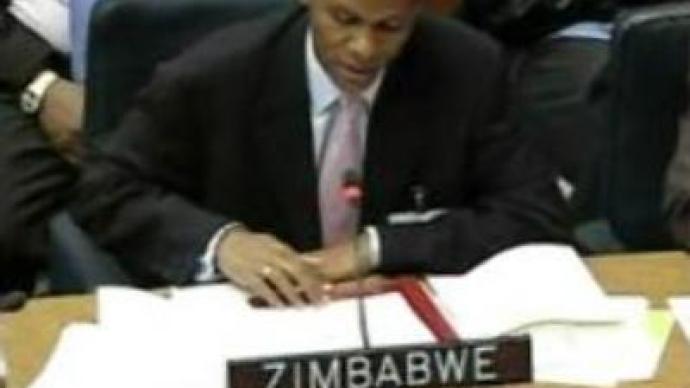 Zimbabwe has been elected to head a key UN body despite strong objections from Western diplomats. The country will chair the Commission on Sustainable Economic Development, a post that rotates every year between the world's regions.
The commission was established to ensure effective follow-up of the Earth Summit and implementation of key environmental and development agreements.Zimbabwe was chosen for the position by the other African nations. But Western countries have criticised the choice because of Zimbabwe's human rights record and economic problems. The country is currently suffering food shortages and rampant inflation.Zimbabwe has dismissed the criticism, calling it an insult.
"The situation is, Zimbabwe went through the motions, it is Africa's turn to chair the CSD (Commission on Sustainable Development) – right. And we went through our group, and it is the right of our group to choose whoever they want to choose. And it is not for either the Americans or for the Europeans to decide that, 'Africa you know, you have made a wrong choice.' That view is condescending and unacceptable because we, as Africans, are sovereign. We are capable of taking decisions,"
stressed Boniface Chidyausiku, Zimbabwe Ambassador to the United Nations.Zimbabwe's Environment Minister, Francis D. Nhema, will now become Chairman of the Commission. He has urged member-states to address global challenges.
"For developing countries, industrial development is necessary for sustained growth, poverty eradication and jobs creation. However, unsustainable production and consumption patterns could negatively impact the environment through overexploitation of our natural resources,"
the minister said.But the newly-elected chairman is subject of an EU travel ban because he's a member of President Robert Mugabe's government. That means he can't travel to Europe to meet ministers on commission business.
You can share this story on social media: