Spartak puts UEFA Cup playoffs dream in question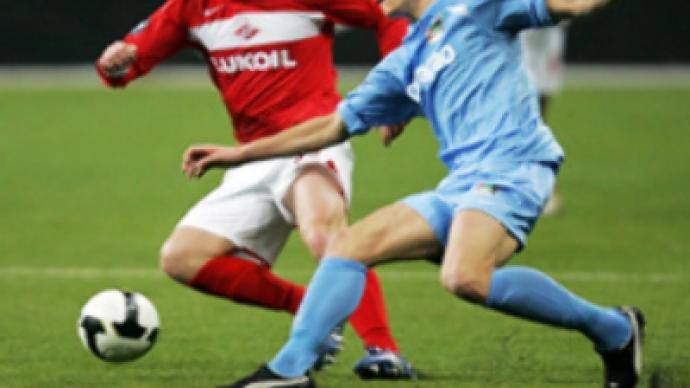 Spartak's 2-1 loss to NEC puts the Muscovite's progress into the playoffs of the UEFA Cup in doubt.
Coming into the match, Spartak knew they not only needed to win, but also hope that NK Dinamo Zagreb would fail to take three points in the other Group D encounter against Udinese, in order to be promoted to the knockout stages.
The hosts took it from the start as their first serious offensive led to a goal. Bazhenov's cross from the right found Covalciuc, who headed the ball into the top-left corner.
After that Spartak pulled back and tried to concentrate on defence, but despite their efforts the Dutch team, who had 0 points before the game, grouped together in front of Pleticisa's goalposts. Spartak's keeper stayed firm making several spectacular saves.
Yet even he couldn't do anything to help his team when van Beukering put in the header from close range and made the score 1-1. There were six minutes left and – taking into account the way Spartak played – a draw seemed a good result for Michael Laudrup's men, but they were unable to hold on to it. Schöne's shot saw the ball landing into Pleticosa's far corner. NEC won the game 2-1.
In another match, group D leaders Udinese beat Dinamo Zagreb 2-1. The Italians have so far won all of their games in the tournament, and nine points guarantee them a place in the playoffs.
Tottenham Hotspur was not in action on the day, but they sit strong in the group with six points.
The three best teams out of five will progress to the spring knock-out stages. Spartak, NEC and Dinamo Zagreb now each have three points and everything will be decided on the fifth match day.
On December 17 Spartak will visit Tottenham, while NEC faces Udinese at home. Dinamo has already played all their four games.
You can share this story on social media: