Spain sees worst clashes since austerity imposed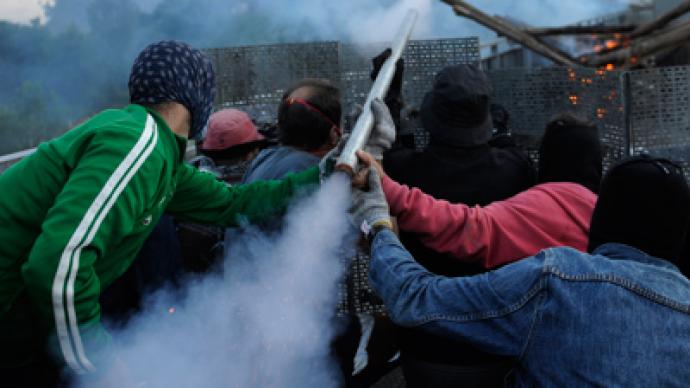 Striking coal miners have clashed with police in northern Spain, resulting in at least seven people injured. The workers fired skyrockets and ball-bearings while officers responded with rubber bullets and tear gas.
The miners in Asturias of were protesting the government's plans to cut by almost two thirds the 300 million-euro subsidies to the industry.Activists say as many as 4,000 jobs are at risk of disappearing due to the austerity measures.Protesters were trying to block roads with burning tires, the Interior Ministry said. At least four of those injured were police officers trying to restore the order, while another was journalist, who was hit by a rubber bullet in the chest.Spain is one of the economies worst hit by the ongoing European crisis, which forced the government to make a number of painful spending cuts. On Saturday, eurozone ministers agreed to lend Madrid up to 100 billion euros to help bail out its struggling banks.Spanish miners have been on strike all across northern Spain for weeks.
You can share this story on social media: