Spain marks third anniversary of Madrid blasts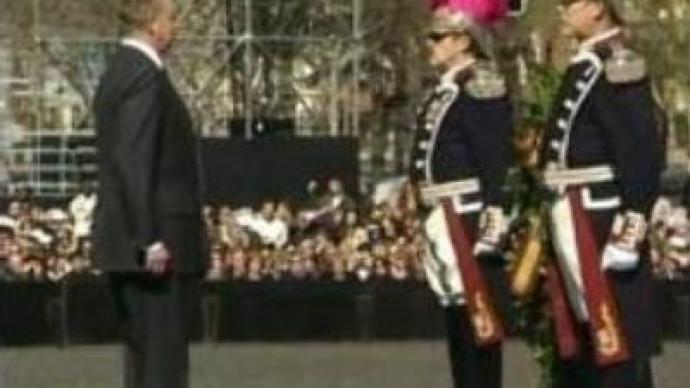 The King of Spain has led tributes to the 191 people killed in the Madrid train bombings, which occured three years ago on Sunday. It was the worst terrorist attack in Europe, carried out by alleged Muslim extremists.
On March 11, 2004, four blasts ripped apart morning rush-hour commuter trains arriving in Madrid.Thousands of people have gathered in the Spanish capital to remember the dead and almost 2,000 people who were injured in the attack. Some survivors are still in hospital today.Outside the Atocha railway station, one of the four targets chosen by the attackers, a glass monument has been unveiled to commemorate the victims of that day.
You can share this story on social media: