Space tourist's blog reveals difficulties and pleasures of life in space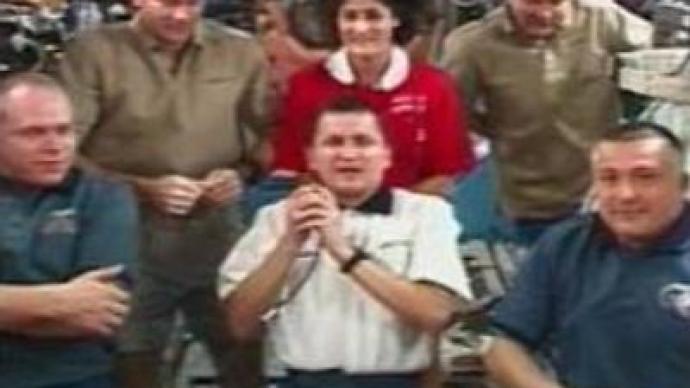 Space tourist Charles Simonyi is more than half-way through his visit to the International Space Station. The former Microsoft programmer is conducting scientific experiments as well as writing an online blog.
Eight days on and his extraterrestrial experience goes far beyond exploring weightlessness. Simonyi has been blogging since autumn last year. That is when he started training at Star City near Moscow, after he enrolled with the Space Adventures tourism company. He paid around $US25 MLN for the trip.Having made it into orbit, Simonyi writes, it took him a while to learn how to let go and just float.
"Seeing the Earth on the top and the sky on the bottom of the window for the first time is amazing. I had the illusion that the blackness was some sea and the blue above was the sky – the exact opposite of the reality,"
writes the space tourist.It turned out that using a space toilet was a challenge. Simonyi said his body didn't quite get the same signals as on the ground. Eating, however, felt quite natural.
"I got to eat an omelet with chicken meat, which tasted very good. Eating is easy. Sometimes small pieces fall off the fork, but they keep floating and are very easily caught in the mouth,"
writes Simonyi.Sleeping in a bag with the feet toward the ceiling may be dangerous on Earth. But on board the ISS it is the only way to do it.And backache is exactly the subject he will address in one of his scientific tests for the European Space Agency. Simonyi will conduct a few other experiments and will take part in a radio conference with Earth before her returns home on April the 20th.
You can share this story on social media: