Space tourist Charles Simonyi feels onboard ISS at home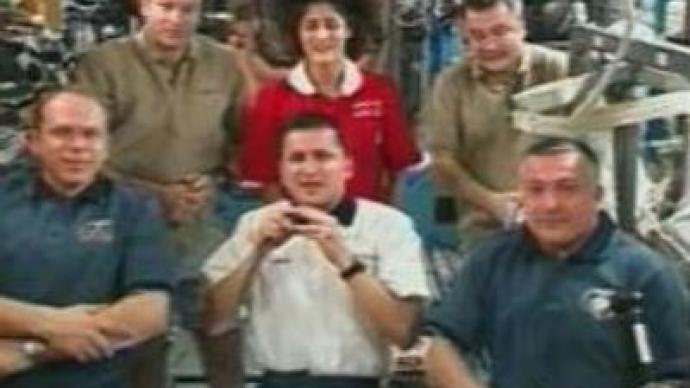 The new crew is settling into life onboard the International Space Station. The 15th mission left Baikonour space-launch complex in Kazakhstan on Saturday and arrived at the ISS two days later.
Six people are now onboard the ISS including the American billionaire Charles Simonyi, the fifth space tourist. The crew held the news conference, which included questions from media at NASA's Johnson Space Center in Houston, Kennedy Space Center in Florida and NASA Headquarters in Washington. The space tourist doesn't seem to be disappointed with the journey he began half a year ago. He is overfilled with emotions and full of enthusiasm.
"I think that the most impressive thing was the approach to the Station and seeing it from outside. Inside, it is a very cozy place, and I can see why Fyodor (Fyodor Yurchichin – Russian cosmonaut) is saying that it is his home. But from outside – it is amazing, how it appears from the blackness of the sky. We arrived at dusk – it was very dramatic! It was like a big stage set of a fantastic production of some incredible opera or modern play,"
says Charles Simonyi.He will stay for 10 days under a Russian commercial agreement. He will leave the Station with the previous expedition on April 20. NASA astronaut and Expedition 14 Commander Michael Lopez-Alegria and Flight Engineer Mikhail Tyurin are nearing the end of their six-month flight. After recently announced delays with American Space Shuttle, the Russian Soyuz and Proton rockets have become the only link with the space station.
You can share this story on social media: