Russian solar probe to predict Earthly cataclysms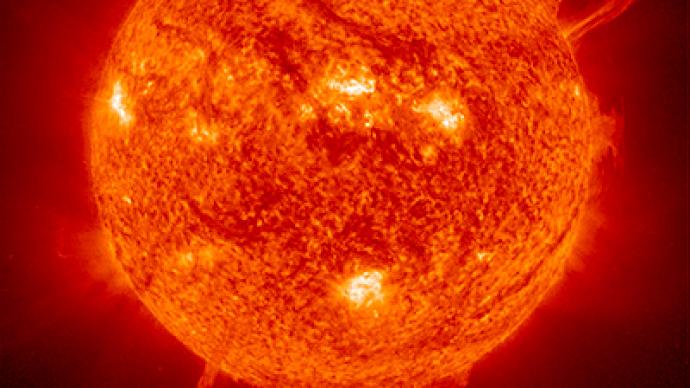 Some scientists believe bursts of solar activity cause natural disasters on our planet, but until now the star has been too difficult to reach or explore in any detail. Some Russian researchers think they have the solution.
Volcanic eruptions, earthquakes, tsunamis – apocalyptic pictures are becoming an ordinary part of news bulletins across the globe. And scientists are not giving out reassuring forecasts."Unfortunately, we're expecting more severe cataclysms which may lead to large-scale human losses and destruction," says Baku-based Professor Elchin Kakhalilov of the Global Network for the Forecasting of Earthquakes. "I'm talking about even a possible shift of the centers of our entire civilization."The change in the Earth's seismic activity coincides with the rise of activity on the sun. Scientists have been witnessing gigantic bursts of plasma on its surface and say they are affecting our planet, even though it is over 90 million miles away.Each burst sends billions of particles into space which impacts the Earth's magnetic field. This may trigger some of the processes going on deep bellow its surface, leading to earthquakes and volcanic eruptions.Scientists predict solar activity will increase and say in the next few years, large-scale disruptions of electronic equipment, radio transmissions, computer failures and massive black-outs could become parts of everyday life.The sun is currently monitored either by stations on Earth or in orbit. But sending a probe four times closer to the star would be far more helpful. And it may not be science fiction much longer, thanks to a project currently being developed by the Russian Academy of Sciences (RAS)."This is going to be like a thermometer which would fly close to the Sun, measure its temperature, density and magnetic fields," Dr. Sergey Bogachaev, an Interheliozond engineer from Moscow. "We're making it from scratch: no one has ever done this before."The project of Interheliozond, as it is called, is intended to study the sun from close range, says RAS Space Research Institute Director Lev Zeleny according to Interfax. The space probe will provide new data about the sun. Scientists are currently carrying out preliminary design and trajectory studies of the future spacecraft. The project has been included into Russia's Federal Space Program.The Interheliozond is set to be launched by 2015. Of course it will not be able to control the star's activities, but it could at least give a heads up to humanity before disaster strikes.
You can share this story on social media: