Space powers propose roadmap for flight to Mars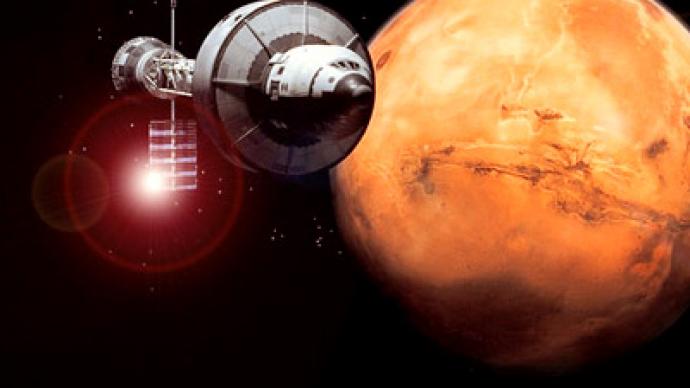 Despite various economic issues undermining efforts by the world's leading space powers to forge a program for future manned flights to the Red Planet, an international working group has come up with a universal space exploration roadmap.
The effort by the partner nations in the International Space Station project, namely Russia, the United States, Canada, Japan and the European Space Agency, was also supported by China, India, Kazakhstan, Ukraine and other countries."This is not merely an ISS club, but a broader project," the chief of human spaceflights programs of Russia's federal space agency Roscosmos, Aleksey Krasnov, added.The proposed roadmap may be based on three alternative routes: preparation of a manned expedition to Mars from scratch, the testing of technologies on the Moon prior to a flight to Mars, or a flight to an asteroid followed by a journey to Mars."Which of them will be chosen has yet to be decided," Aleksey Krasnov explained, adding that any of the options would suit Roscosmos."Our position is that the Moon could be an intermediate point for testing new know-how and new approaches to human spaceflights, and only afterwards could a step be made towards Mars, which is our goal," he said."Talks have been uneasy thus far. You can see what is going on in the world economy," Krasnov told Interfax-AVN. "Such programs require government-approved funding, which is the most difficult goal for all of us. It is very difficult to give the go-ahead to billions in funding required to accomplish flights beyond low orbits amid such serious economic instability. We have not forged a final decision yet."
You can share this story on social media: