Top space officials fired for Glonass launch failure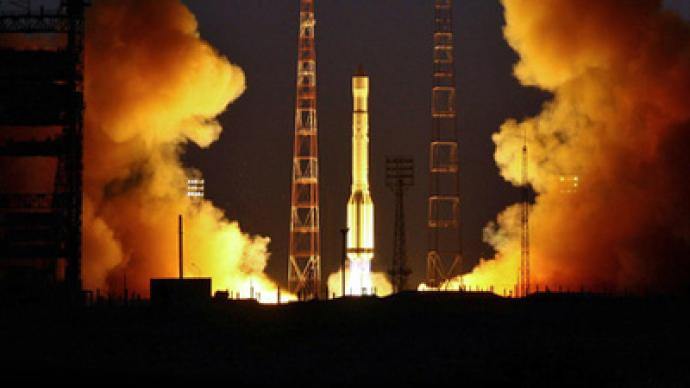 Dmitry Medvedev has dismissed two senior officials from Russian space agency Roscosmos for the failed launch of the Proton rocket carrying three Glonass navigation system satellites.
The requested resignations of Viktor Remishevsky, Deputy Head of Roscosmos and Vyacheslav Filin, Deputy Head and Chief Constructor of delivery systems of the Energia rocket corporation, come after a report on the crash.Medvedev also ordered Deputy Prime Minister Sergey Ivanov, who gave details of the investigation to the president, to ensure that Roscosmos take measures and boost discipline in the agency.The botched launch of the Glonass satellites on December 5 resulted in the rocket failing to reach orbit, falling into the Pacific Ocean. According to investigation, the failure was caused by an error in mission instructions, which resulted in too much fuel being loaded.The incident turned into a major scandal, as it was meant to complete the Glonass satellite constellation and make the navigation system global. Earlier, a number of Russian officials, including the president, had announced that the Russian alternative to GPS would be fully operational in 2010.An audit of the Glonass program by the Russian budget spending monitor, the Accounts Chamber, is now underway. Some sources hinted that investigators found cases funds mismanagement. For instance, the three lost satellites turned out to have only been partially insured, and some sources said the insurance covered only as little as five per cent of their cost.
You can share this story on social media: