Star pupils: ISS crew takes exams before mission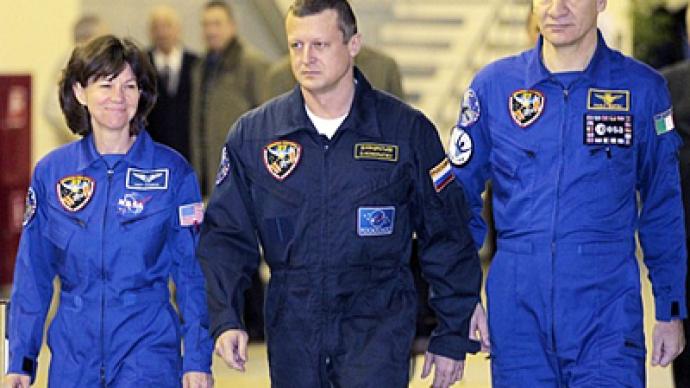 It is exam time for the astronauts and cosmonauts lining up to be the next to journey to the International Space Station. They are getting the once-over at Russia's Star City, ahead of their December blast-off.
The main crew consists of Russian cosmonaut Dmitry Kondratyev, who is set to head the mission, Italian astronaut Paolo Nespoli and NASA astronaut Catherine Coleman. In the course of the exams, both main and reserve crew members will perform different tasks, simulating emergency situations on mock-ups of the ISS and the Soyuz spacecraft. The launch of the Soyuz TMA-20 spaceship is scheduled for December 15 with its docking to the ISS scheduled for December 17. Those making the trip are eagerly anticipating their arrival at the International Space Station. "We have not been up there together yet but from the way we have gotten along down here I would say that we speak many different languages between us but as a crew we speak one language and it does not always involve words," said Catherine Coleman. "I look forward to at least our small representation of lots of different countries up on the International Space Station." In 2011 it will be 50 years since Yury Gagarin became the first man in space. Paolo Nespoli said that he is proud to carry on the tradition. "It is an honor for me to be here in Star City where a lot of it started, walk on the same steps as Yury Gagarin, continue this venture in space," he said. "I am looking forward, as all the other astronauts are, to being on the space station, to be there and be of use to everybody here on Earth as was Yury Gagarin when he flew 50 years ago," Nespoli added. In the course of their 152-day expedition, the crew will be busy with various tasks which include scientific experiments and three space walks.
You can share this story on social media: