Russian spacecraft successfully docks to the ISS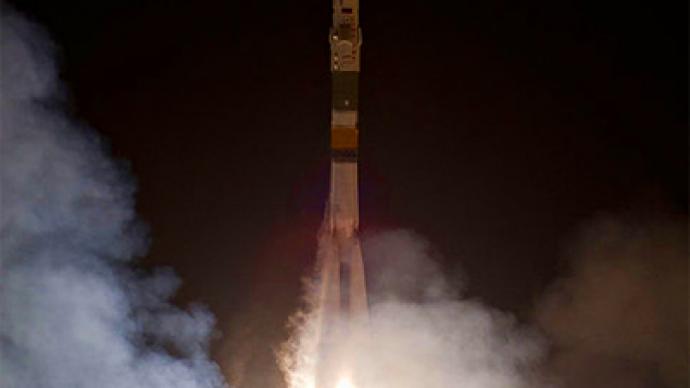 The Russian Soyuz TMA-03M spacecraft has successfully docked to the International Space Station, bringing three new crew members to complement the three astronauts already aboard the ISS.
­The incoming team includes Oleg Konenko from Russia, Andre Kuipers from the Netherlands and Don Pettit from the United States. They represent the space agencies of Russia, Europe and the United States: Roscosmos, ESA and NASA, respectively. They are to join another group of astronauts already aboard – TMA-22 commander Anton Shkaplerov and flight engineer Anatoly Ivanishin from Russia, and Expedition 30 commander Daniel Burbank from the United States. They arrived to the ISS on November 6. The team of six will spend 147 days together conducting scientific experiments and installing new hardware and software on the ISS. The scientific program features over 100 experiments, with 71 of them part of a Russian program. The team will install new Enhanced Processor & Integrated Communication (EPIC) cards equipped with new software. They will also getting ready to receive five freighters to the ISS' dock: two Russian Progress spacecraft, the European ATV-003 Eduardo Amaldi, and two US craft. Three additional crew members were originally supposed to arrive to the ISS earlier this year, but were unable to make the trip following the failure to launch the Soyuz M-12M back in August. The Soyuz TMA-03M was successfully carried into orbit by the Soyuz FG rocket, launched from the Baikonur Space Center in Kazakhstan on Wednesday.