South Koreans start training in Russia for space flight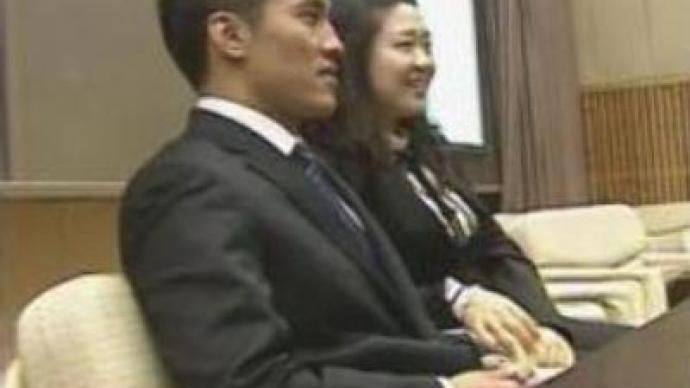 Two South Korean cosmonaut candidates have started training at Star City outside Moscow. One of them will fly to the International Space Station next spring.
These two candidates from South Korea were chosen out of thousands wanting to visit the International Space Station onboard a Russian Soyuz spacecraft. Lee So-Hyun, 28-year-old post-graduate student, and a 30-year-old researcher, Go San, have successfully passed the main medical checks and are all set to start training at Star City outside Moscow. Their training will last over a year. The project is a part of efforts between the two nations to work closer together to proclaim 2008, the year of cooperation in space.Speaking in Moscow on Tuesday, the South Korean Foreign Minister stressed the importance of the project. He said the flight of a South Korean cosmonaut will become an important symbol in relations between the two countries.
You can share this story on social media: