South Korean astronaut to fly Soyuz rocket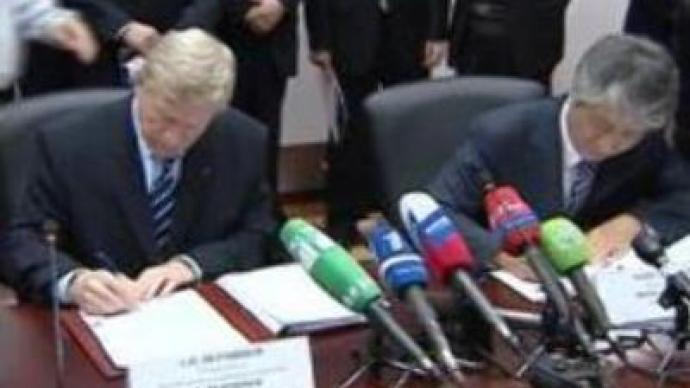 Russia and South Korea have signed a deal to send the first South Korean tourist into space. The contract was signed by Russia's Federal Space Agency and South Korea's Aerospace Institute for a ten-day space flight to the ISS in 2008.
The chosen candidate will fly a Soyuz rocket to the International Space Station in spring 2008. As a contest is still underway the astronaut's name has yet to be determined.According to the Russian Federal Space Agency, there are six astronauts who want to go but only two will be chosen. They are expected to learn Russian and English, have a medical examination and then will be taught survival tactics and the ability to work in space.Although the exact value of the contract has not been disclosed, the Federal Space Agency says Russia currently charges $US21.5 MLN for a trip to space, but the price could reach $US25 MLN by the time the mission is launched.Russia has sold seats on its Soyuz spacecraft to various nations and individual space tourists, earning extra cash to fund its national space programme, which has seen huge cuts in state funding after the Soviet Union collapse.South Korea's official refused to call his country's astronaut a "space tourist", insisting his space flight is an opportunity for broader participation in the ISS project."Russia and Korea are strategic partners in space. I think that Russia has very good technologies in space. Meanwhile, Korea has IT technologies and commercial technologies. So combined together we can benefit both sides," Hong-Yul Paik, from Korean Aerospace Institute, remarked.The astronaut will be conducting scientific experiments during his trip, part of South Korea's large-scale plan to establish a national aerospace industry.South Korea says the fact it has been left behind in the space industry has hurt its pride. However now with Russia's help, South Korea is jumping on the space bandwagon.
You can share this story on social media: