South Korea and Russia discuss co-operation and nuclear-free Korean peninsula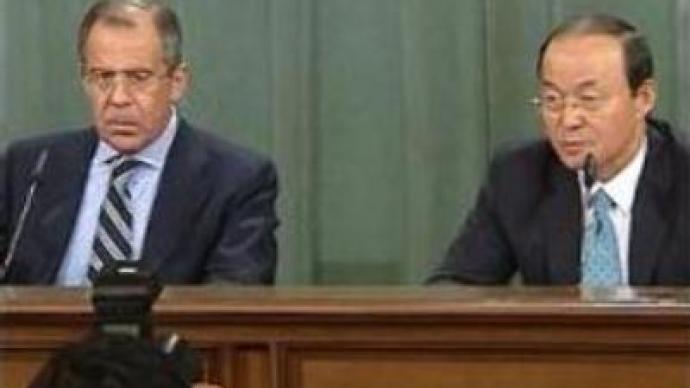 South Korea's Foreign Minister Song Min-Soon has met with his Russian counterpart Sergey Lavrov and the Russian Security Council Secretary, Igor Ivanov. The talks were dominated by the North Korean nuclear issue.
After the six nations reached agreement on the Korean nuclear issue, the main concern has been not to lose it, as has happened many times before. Therefore, talks between the Korean Minister of Foreign Affairs and Trade and Russia's Foreign Minister, were clearly focused on the Korean peninsula.
'As for the six-party talks, we have agreed to continue working together to provide quick and efficient results based on the decisions made in February and to ensure that the ongoing dialogue remains stable, so that we can find a way of resolving this serious international dispute,'
Sergey Lavrov said. According to the ministers, progress was made thanks to the attitude of the U.S. and North Korea, who sat down at the negotiation table ready for compromise. As for Russia and Korea, they are ready to assist in reconciling the three parties, who find it hardest to agree.
'We have agreed on the fact our countries play an important role in denuclearisation of the Korean peninsula and normalising relations between North Korea, the U.S. and Japan. In order to achieve these goals we have to fulfil our obligations set at the last six-party talks,'
said Song Min-Soon. Bilateral relations were also touched upon. Next year South Korea will start importing liquefied natural gas from Russia – 1.5 million tonnes per year. Also, 2008 was proclaimed by Seoul the Year of Co-operation with Russia in Space, which is not surprising since the first South Korean cosmonaut will fly on a Russian spacecraft and South Korean satellites will be sent into orbit. In addition, Song Min-Soon revealed plans for linking the Trans-Korean and Trans-Siberian railways. Later Korea's Foreign Minister met Igor Ivanov in the Kremlin, where the nuclear issue was raised again.
'It is in our best interests to ensure a nuclear-free Korean peninsula, to make it an area of stability and prosperity. We will assist it in all possible ways,'
Russia's Security Council Secretary stated. Song Min-Soon outlined that he was
'very glad that Russia and Korea are playing a key role in six-party talks'.
'The implementation of all these agreements will give an additional impetus for stability and economic development. This is a common issue for us,'
the minister concluded. Overall, the visit strengthened the sense of co-operation between Moscow and Seoul – clearing the way for them to move onto the next stage of nuclear talks with a common approach.
You can share this story on social media: