World Soundtrack Academy discovers Russian composer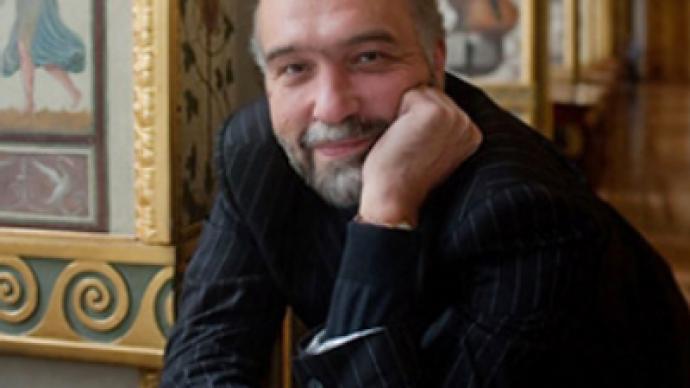 Sergey Yevtushenko's soundtrack to "The Last Station", a biopic about Leo Tolstoy, has been nominated for the World Soundtrack Academy award in the "Discovery of the Year" category.
Among Yevtushenko's rivals in line for the World Soundtrack Academy award are Abel Korzeniowski with his soundtrack to "A Single Man"; Hélène Muddiman's work for "Skin"; Atticus Ross' contribution to "Book of Eli"; and Clinton Shorter's composition for "District 9".
The Last Station is a German/Russian/British biopic by American director Michael Hoffman telling the story of Count Leo Tolstoy. The role of the writer in the picture was played by Christopher Plummer, and his wife Sofia Andreyevna was performed by Helen Mirren. The film will appear on Russian screens on November 11, 2010.
The movie was a nominee for numerous awards this year. Among those are nominations for the Academy Award in "Best Performance by an Actor in a Supporting Role" (Christopher Plummer) and in "Best Performance by an Actress in a Leading Role" (Helen Mirren) categories.
Sergey Yevtushenko is a Russian composer, conductor, and music producer from St. Petersburg. He has been a member of the Composers' Union of Russia since 1990.
After composing the music for «The Last Station», Sergey Yevtushenko is currently working as composer for international film feature documentary project tentatively entitled "Leo Tolstoy: Genius Alive". The project is based on unique original footage shot 100 years ago and now carefully stored in the Russian State Archives of Film and Photo Documents in Krasnogorsk.
Yevtushenko is also working on the feature film «Symphony» (2011) telling a true story of the performance of Dmitry Shostakovich's 7th Symphony in the city of Leningrad when it was besieged by Nazi troops.
World Soundtrack Academy's advisory board chooses a "Discovery of the Year" to celebrate emerging film composing talent. Such composers as Klaus Badelt, Antonio Pinto, Craig Armstrong, Michael Giacchino, Gustavo Santaolalla and last year's Nico Muhly were discovered and awarded by the board.
You can share this story on social media: