Stolen Swedish painting almost auctioned at Sotheby's
Published time: 26 Nov, 2010 14:28
Edited time: 30 Nov, 2010 19:46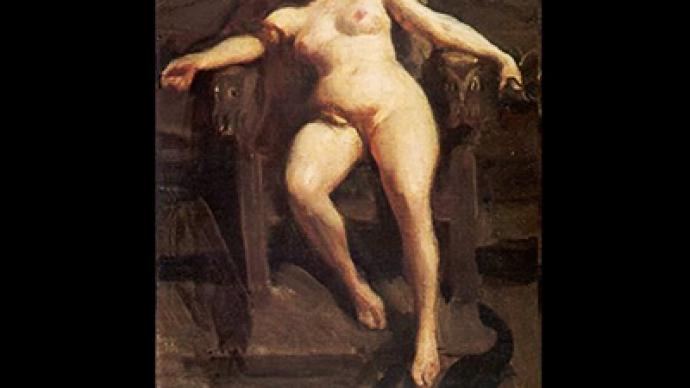 A painting by Swedish artist Anders Zorn was about to go under the hammer at a London auction when police intervened and said the work had been stolen.
According to The Local newspaper, the auction was underway when police informed the prestigious auction house that "Freja" by Anders Zorn was obtained by its current owners illegally.
The painting, which was created in 1901 and depicts the naked goddess of love, Freja, was stolen from its last legal holders in the Stockholm area in 2004.
The auction catalog says "Freja" was submitted to Sotheby's by a private collector in Switzerland. Swedish police are going to question the collector about the painting.
At the moment "Freja" technically belongs to the insurance company which paid compensation to the former owner in Sweden. According to The Local it was insured for three million kronor ($428.000).