Drone operations over Somalia pose danger to air traffic -UN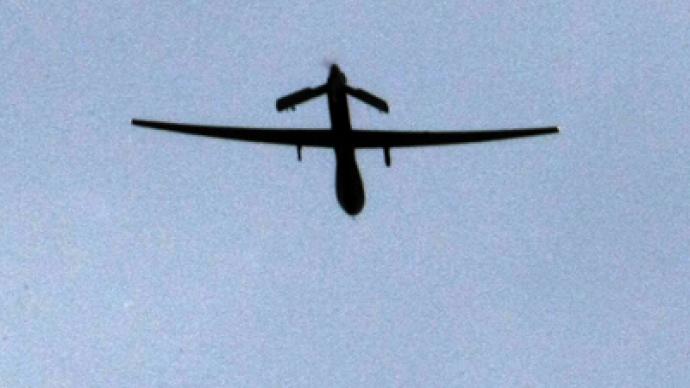 While the US keeps a low profile on its drone operations around the world, the UN has released a report saying that unmanned aircraft over Somalia pose a danger to air traffic and potentially violate an arms embargo against the country.
The UN monitoring group on Somalia cites several narrowly averted disasters including drones crashing into a refugee camp, flying dangerously close to a fuel depot and almost colliding with a large passenger plane over the Somali capital, Mogadishu, the Washington Post reports. It did not point finger at the United States but noted that at least two of the unmanned aircraft appeared to be made in the US.According to the report, 64 unauthorized flights by drones, fighter jets or attack helicopters have been documented in Somalia since June 2011. It added that unmanned aircraft "routinely operate in Somali airspace" with at least 10 documented flights involving drones.The US operates unmanned aircraft in the area from its bases in Djibouti, the Seychelles and Ethiopia. Last month the White House for the first time acknowledged that it "is engaged in a robust range of operations to target Al-Qaeda and associated forces, including in Somalia."In 2011, a senior US military official confirmed that an unmanned aircraft had fired on two leaders of Al-Shabaab, a Somali-based militant group linked to Al-Qaeda. This came despite the 1992 UN Security Council arms embargo on Somalia, causing UN officials to say that they consider the use of drones there "a potential violation of the arms embargo" as the aircraft are "exclusively military" in nature. However the US military plan to deploy more drones in the region with Pentagon notifying Congress earlier this month that it will give eight additional hand-launched Ravens to Kenyan forces deployed in Somalia as part of the African Union mission, the Washington Post reports.