Somali pirates seize two European tankers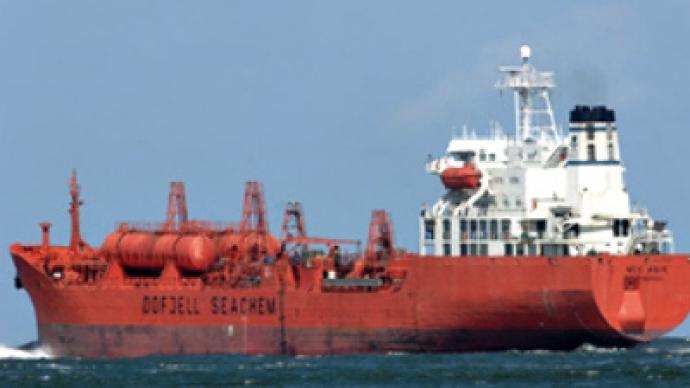 Somali pirates hijacked two European-owned chemical tankers on Wednesday and Thursday. Forty seven crew members, including two Russian nationals, were onboard the vessels that were seized off the coast of Somalia during
The 9,000-tonne Greek tanker Nipayia, with a crew of 19 and registered in Panama, was captured on Wednesday, some 720 kilometres from the southern Somali port of Kismayo
The 23,000-tonne Norwegian-owned Bow Asir, registered in the Bahamas, was taken over about 400 kilometres off the Somali coast on Thursday. The ship reportedly has a Norwegian and Filipino crew of 27 along with a Russian captain.
The Associated Press reports the owner of the Bow Asir, Salhus Shipping AS, said it received a security alert message from the vessel at 0729GMT saying the ship was being chased by two small boats. Several minutes later it was reported the pirates had boarded the vessel.
So far, no ransom demands have been made.
Meanwhile, around 20 warships from the navies of at least a dozen countries are involved in anti-piracy operations off Somalia.
Pirate attacks in the region increased rapidly last year. According to the UN, there were 120 attacks on ships in 2008. Further, more than 40 ships were captured and some $US 150 million were paid in ransom for the seized vessels.
You can share this story on social media: