Soldiers' parents on guard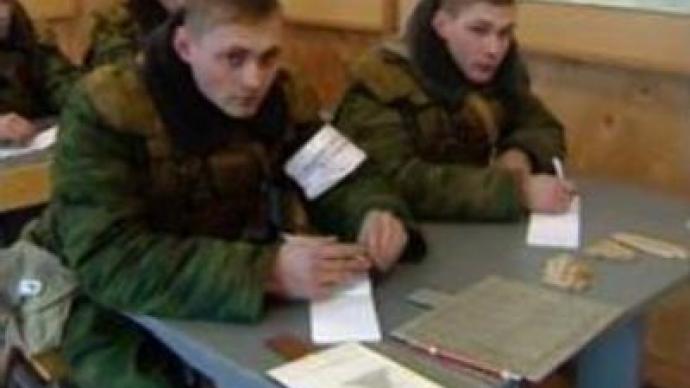 Parents' committees will now be able to check on their children serving in the Russian army. The military think it will help create better psychological atmosphere. Parents' committees are set to be formed by February 15.
Russia's Defence Minister Sergey Ivanov promised the parents that forced conscription for Russian sergeants will end after 2008. This will mean a salary, privileges for university entry and mortgages. Only privates will have to serve for a regular term – while each military unit will be monitored by parents.Some mothers, however, do not believe they will make any difference in the army. Soldiers from central Russia sometimes serve in the Far East and vice versa. There is doubt that parents from a committee will represent soldiers in the regions where their own children are not serving.
You can share this story on social media: