Socialist government takes hammering in Spanish elections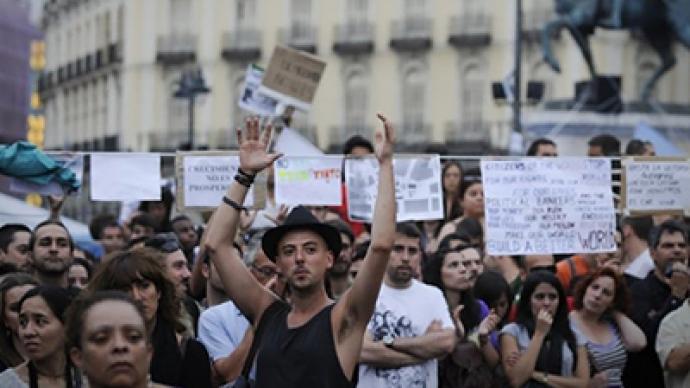 Spain's governing Socialist Party has suffered bruising defeats in Sunday's elections, seemingly in response to its handling of the country's mounting economic crisis. Its rival, the conservative People's Party, is almost ten percentage points ahead.
With 91 per cent of the votes counted, the opposition People's Party have won 38 per cent of the vote in the municipal elections, compared with 28 per cent for the ruling Socialists. "We must congratulate the Popular Party since they've won Spain's municipal elections by a wide margin," said Deputy Prime Minister Alfredo Perez Rubalcaba.In the fight against recession, Jose Zapatero's government had recently introduced severe austerity measures which added fuel to the growing frustration with high levels of unemployment. Voting took place amid anti-government protests that have been intensifying across Spain, despite the official ban on political demonstrations in the days leading up to the elections. At least 30,000 people have occupied Madrid's central square for days over the government's economic policies and soaring unemployment. There were also nationwide demonstrations over the crippling recession.Demonstrators conducting rallies in Madrid and other cities said the protests would continue for several more days.Spain's overall unemployment rate jumped to 21 per cent in the first months of 2011, becoming the highest in the industrialized world. Youth unemployment stands at a disastrous 45 per cent.There are fears that if the situation does not change soon, Spain could be next in line for an EU rescue package.
You can share this story on social media: