Checkbook: Personal fundraising via social networks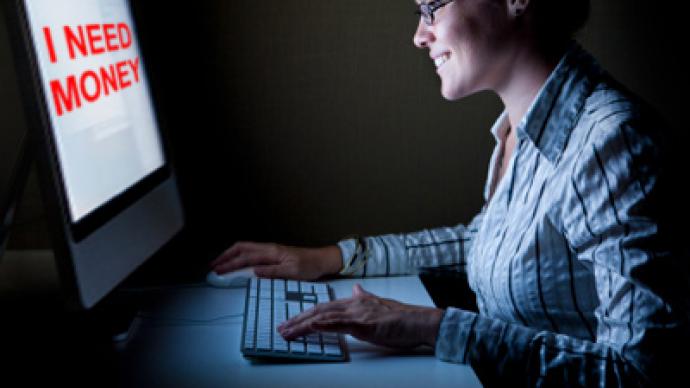 Siberians have reinvented the idea of financial support through social networks. They did not collect money for charity or an event. A 24-year-old girl went on a drive to raise money to buy a car for herself.
Katerina Glazkova figured she did not want to get involved with a bank, nor did she want to borrow money from her friends. Why would one need friends in real life when you have thousands of followers online? Katerina has turned to them.The used car Katerina wanted to buy was up for sale for 90,000 rubles, she bargained for 76,000, but she was still 20 per cent short. That is when she asked each of her online followers to donate a small amount of money to fulfill her dream without promising to give any of it back. Katerina has more than 800 "friends" on a Russia's most popular social networking site VKontakte. She was honest and told them exactly what she was up to, requesting a New Year's present of 250 rubles – a sum easily manageable for practically anyone."Only those who wanted donated the money to me. The sum was chosen to be insignificantly small, so it would not be hard to manage. The idea was so that a lot of people would help to collect a big sum by small donations," she told NTV news.Her Christmas dream came true with the help of her many online followers and now the car proudly occupies a parking spot in front of Katerina's window. The happy owner posted her photo in front of the car online and thanked everyone who helped her. Forty-eight people transferred a total of 12,000 rubles into Katerina's account – all in less than a month. Inspired by Katerina's example, her friends followed suit: around 10 of them are now collecting money for mobile phones and notebooks.
A little can go a long way
Raising money on the internet has become a popular means of funding all sorts of things, from charities to protests. Moscow's massive anti-election rally on December 24 last year has been entirely sponsored by internet donations and raised over 3 million rubles. It even has a name: crowd funding.In the US one can donate to the Occupy Wall Street movement, which requires money for different needs, among them keeping websites up and running and buying food for the campers. Donations to fund operations for sick children and adults are common too, as well as scams in which people invent stories of "terminally ill" relatives to acquire money from those who are eager to help someone they do not know.In 2009 a blogging hoax was uncovered in which a woman – who ABC News described as an "anti-abortion blogger" – claimed she was pregnant with a terminally-ill child. She opened a post office box in order to receive gifts, money, and prayers. The scam was uncovered when people reading the blog realized that the pictures of the baby posted on the blog were actually a lifelike doll whose features some enthusiasts recognized.The scandalous whistle-blowing site WikiLeaks survives entirely courtesy of internet donations. Not to mention Julian Assange himself – his legal expenses are also being covered by money raised online. So far the money has been collected online for "a good cause", to help someone less fortunate, to save a life or to support a non-profit organization. However, Glazkova's experience may set a new trend of raising money for personal needs. In a time of economic crisis, what would you rather do: borrow money from your friends, get a credit from the bank or ask largely unknown to you internet followers to just give you a small sum of money?Could this experience become a global phenomenon, of people helping each other out in buying things they want, just because they want it? If someone helps you to sustain your consuming habits, you could always help someone else. Or not.
You can share this story on social media: