Sochi on ski track for Winter Paralympics 2014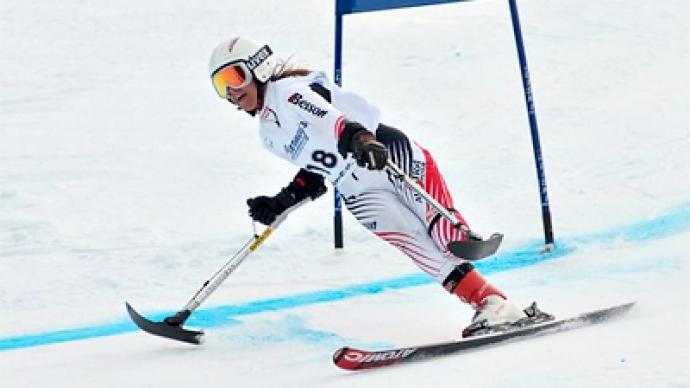 Is it easy for a man in a wheelchair to travel to Sochi? This is a tough question for the mayor and his aides, as the city has exactly 1,000 days left to prepare for hosting the 2014 Winter Paralympics.
"I actually liked that this place is one of the few airports in Russia that have Ambulift – a device that helps disabled passengers board the plane. Throughout the city, however, there are issues that require attention, but I am sure they'll be dealt with," Russia's Paralympics champion Mikhail Terentyev shares his experience after inspecting Sochi's newly built airport.All new ice rinks, stadiums and ski pistes in Sochi are equipped in accordance with strict Paralympic standards. But in the city itself, with its aging infrastructure, a lot still has to be done to comply.Sochi's sidewalks, shops and restaurants are also undergoing massive reconstruction to meet strict standards so that nowhere is off-limits. And even though competitions such as ice sledge hockey and alpine skiing will be held far from the city center, thanks to the Games, Sochi will be more accessible for people with disabilities, leaving a lasting legacy for locals and visitors alike.Russia's Paralympics squad topped the overall standings at the Vancouver 2010 Winter Games with 38 medals – 12 gold, 10 silver and 16 bronze. "First of all, we're proud that Russia will be hosting the Paralympics. It is good when the Games are being held at home. But on the other hand, it is a great responsibility: we just cannot lose," said Irek Zaripov, a Russian Paralympic champion who is preparing for a three-week training stint in Sochi.The first Paralympics Test Events in Alpine Skiing and Biathlon will be held as early as next year, drawing unprecedented international attention to the region.So, for most people in Sochi it is a chance to show their hospitality to the special guests, creating a comfortable barrier-free environment – the first of its kind in Russia – and also a great opportunity to see the Russian Paralympics team in action.