​Sochi Paralympics Day 8: US wins sled hockey gold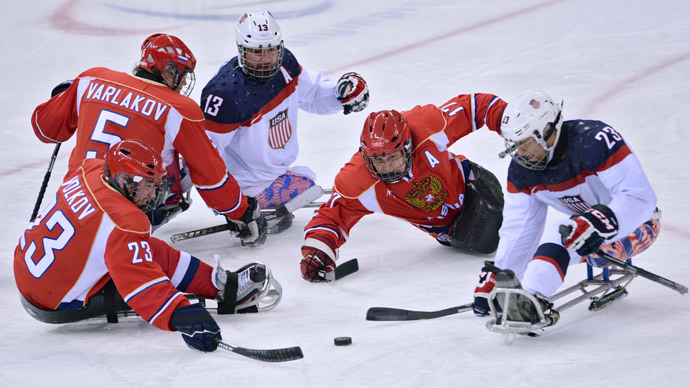 In an exciting face off with rival team Russia, the United States has defended its champion status in Paralympics sled hockey. Russia however continues to dominate day 8 at the Sochi games, securing another 6 medals.
The victory was secured by Joshua Sweeney after he threw the puck into the Russian goal in the second period. The final score of the match between the USA and Russia was 1-0.
The third place match between Canada and Norway ended with a score of 3-0, with Canadians winning their fourth hockey medal in the history of Paralympic Games.
Team Russia was also not so fortunate in Wheelchair Curling final, getting beat by Canada. Team Canada reclaimed their title and won the curling gold medal of the Paralympic Games for the third time in a row.
Men's Giant Slalom races were competed in three categories – standing, sitting and visually impaired The competitions took place on the slopes of Rosa Khutor complex.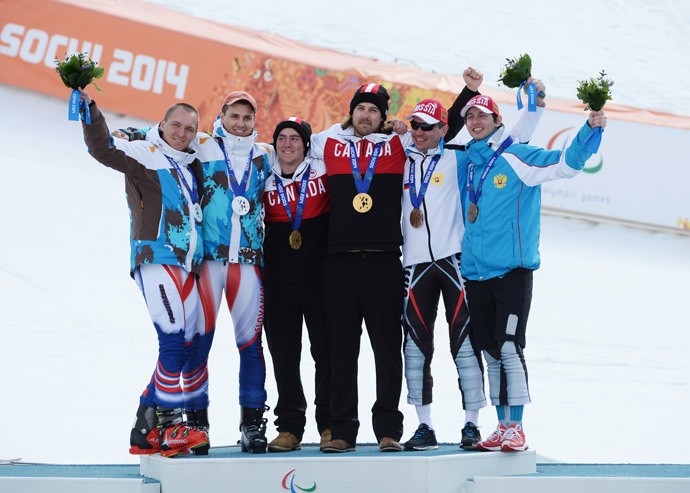 Among visually impaired athletes, Canadian Mac Marcoux secured gold with a time of 2 minutes and 29.62 seconds. Jakub Krako of Slovakia earned the silver medal and Russia's Valery Redkozubov took third place with a final time of 2 minutes and 33.57 seconds.
Frenchman Vincent Gauthier-Manuel won the giant slalom in the standing category, banking a time of 2 minutes and 25.87 seconds. Russian Aleksey Bugaev grabbed the silver while the bronze medal went to Austrian Markus Salcher.
In the men's sitting category, Swiss Christoph Kunz won the gold medal, Switzerland's first medal at Sochi Games. The silver medal went to Corey Peters of New Zealand while Roman Rabl of Austria won the bronze medal.
Team Russia performed extremely well in ski relay with Roman Petushkov, Grigory Murygin, Vladislav Lekomtsev and Rushan Minnegulov winning the 4x2.5 km open relay competition. The overall time for the Russian team was 24 minutes and 22.8 seconds. Ukraine won the silver medal with a time of 25 minutes and 17.9 seconds, while France took the bronze.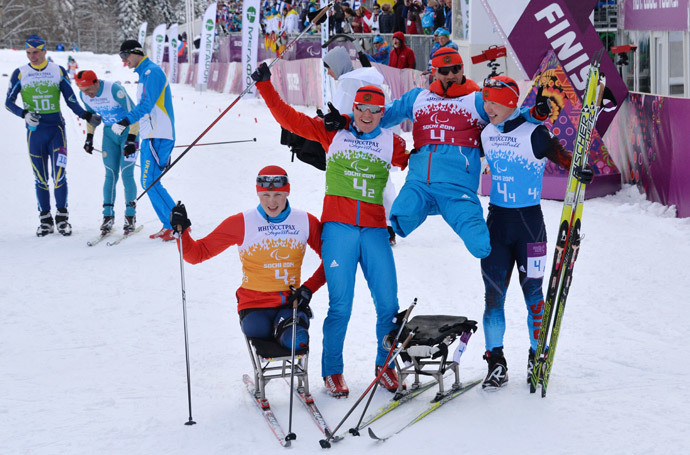 With only one day of competitions left, Russia continues to be the overall leader of the Paralympic event, with 70 medals in total – 27 gold, 24 silver and 19 bronze – repeating the achievement of the Austrian team that won 70 medals including 34 gold on their home turf at the 1984 Paralympics Games.
You can share this story on social media: