Sochi Paralympics Day 6: Russians score 50 medals, bagging 2 golds, bronze in slalom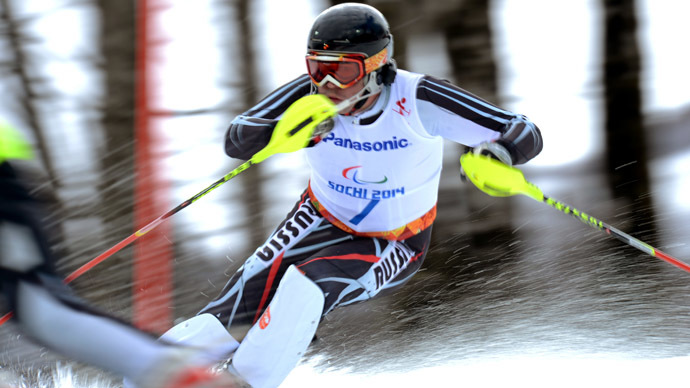 Team Russia's remarkable success at Sochi Paralympic Games has continued with two gold medals and one bronze in Men's Slalom Standing and Slalom Visually Impaired. Japan grasped gold in Men's Slalom Sitting, closely followed by an Austrian duo.
On Thursday, alpine skiing disciplines dominated the Paralymptic schedule as athletes competed for three sets of medals in men's slalom.
Having one eye less than his top rivals did not hinder Russia's Valery Redkozubov in skiing at his finest for the gold in Visually Impaired Slalom. Together with his guide Evgeny Geroyev, Redkozubov secured a confident victory outrunning his closest rival, Spain's Yon Santacana Maiztegui, by 3.61 seconds. Canada's Chris Williamson came third, winning a bronze.
"When Evgeny shouted at the finish line that we were the best, I was beyond myself with happiness. I am so glad. I have not realized yet that this is really a victory," Redkozubov said adding that he dedicated his gold to his deceased mother.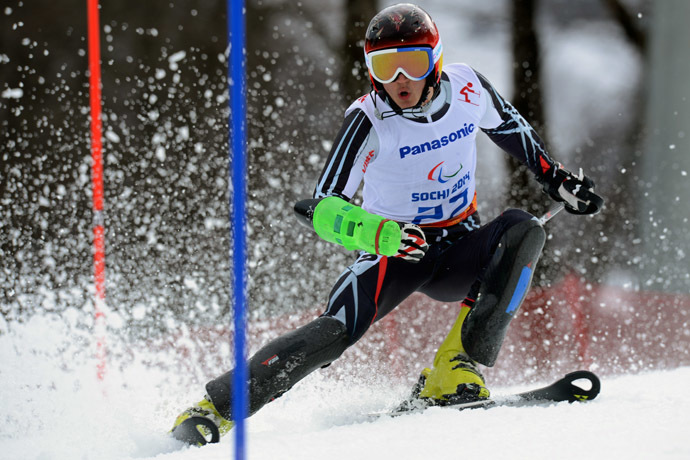 Men's Slalom Standing was an even greater success for the Russian Paralympians as young skiing champion Aleksey Bugayev, 16, did not leave any chance for his rivals in the second run and his fellow team member Aleksandr Alyabyev, 24, snatched bronze. France's Vincent Gauthier-Manuel won silver.
In a tight and dramatic competition at the Men's Slalom Sitting, Japan's Takeshi Suzuki skied to gold, followed by two Austrian athletes, Philipp Bonadimann and Roman Rabl, who won silver and bronze. The leader of the first run, Croatia's Dino Sokolovic, failed to finish the slope after falling, and fast going German Paralympian Thomas Nolte was also disqualified after missing a gate. In all, ten Paralympic skiers did not finish the tough race, including a Russian athlete.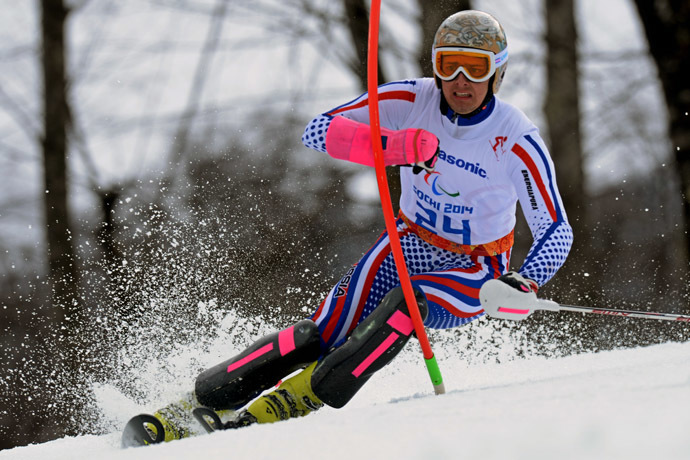 All eyes were set on two decisive games in Ice Sledge Hockey, where four leading world teams crossed in the semi-finals. Russian Paralympic hockey team defeated Norway with 4 – 0 score, while the US team secured a 3 – 0 victory over Canada. The US goalkeeper had to make 11 saves to ensure his team blanked their old-time rivals.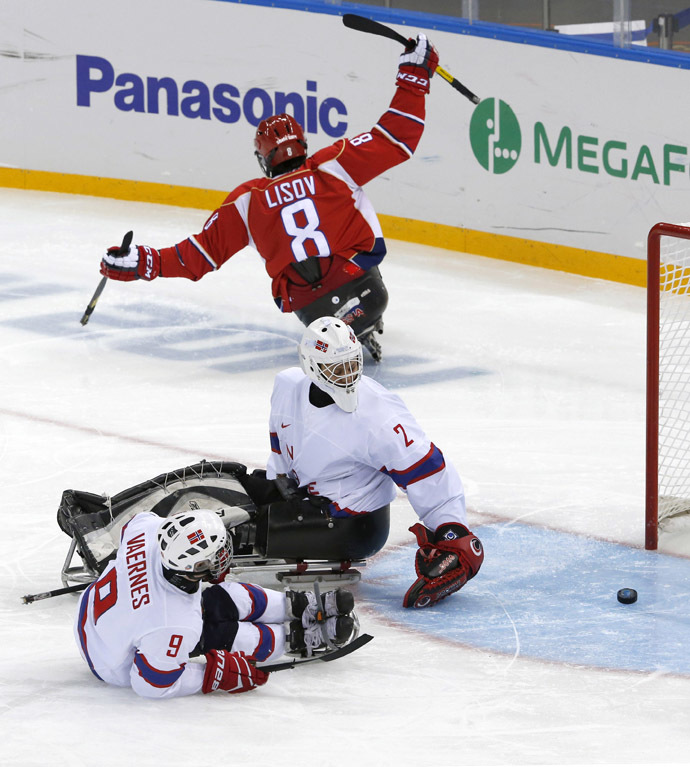 Now Russia and the US Ice Sledge Hockey teams will fight for the gold on Sunday, while Canada and Norway will on the same date decide who takes the bronze. Russian Paralympians are set for a tough fight, looking to make up for the failure of the country's Olympic hockey team. The US team will attempt to break through Russia's amazing goalie Vladimir Kamantsev, who made 22 saves in Russia's victorious game with the US earlier on Tuesday, as well as to prove its current title of Paralympic champions.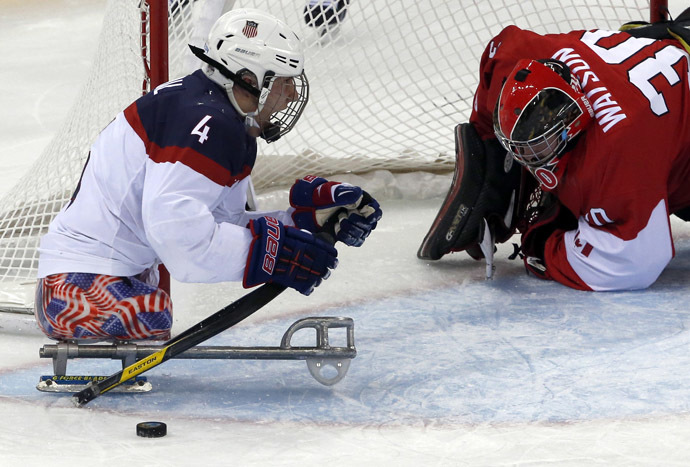 In Wheelchair Curling, the Thursday round robin sessions also determined teams meeting in semi-finals and finals on Saturday. Russia's Paralympian curling team, has secured its leading place beating Slovakia and will now meet with the British, who defeated the US team in a close fight but failed to overcome the Chinese. China and Canada make up the second pair.
You can share this story on social media: