Russia in homestretch of choosing 2014 Olympics mascot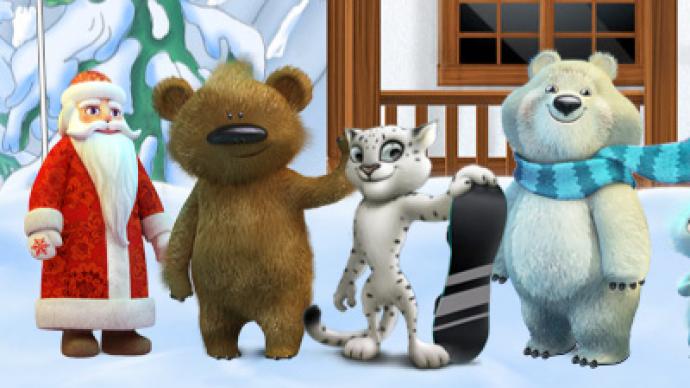 The search for a new Olympic icon is almost over – now it is up to Russians to choose the best among the best.
Thirteen animated characters have just competed in a live television event to find out who will be the mascot for the Sochi Winter Games in 2014.The lucky 13 that have been presented to the public on Monday night are all cute and cuddly.Some of them are traditional Russian symbols, like Ded Moroz, the Russian equivalent of Santa Claus, or the Hare from a popular Russian cartoon. There are also some traditional winter symbols, such as Snowflake, Polar Bear and various other snow-related characters.One of the mascots is a Bullfinch, a beautiful winter bird with a red breast that is said to be a lucky omen, mostly because it is quite rare in nature.Originally more than 24,000 potential mascot ideas and drawings were submitted to the committee, which then had the very difficult task of narrowing them down to just 13.Those 13 mascots include ten for the main Olympic Games and three for the Paralympics that will take place around the same time, also in Sochi. Two of the characters, the Dolphin and the Bullfinch, are on both the Olympic and Paralympic shortlists.At the end of the month Russians will engage in a nationwide vote that will decide the mascot for the 2014 Olympics.Up until the moment of voting, the website for the Russian Olympic mascot competitionwill be operating. It is available not only to Russian citizens, but to anyone around the world who is interested, as it has a very handy feature that allows for changing the language on the website.All of the shortlisted mascots are animated, and each has a section on the website making the case for why it should be chosen as the mascot of Sochi 2014.The mascot will then be used in the production of souvenirs and in decorations for the Olympics. It will also be incorporated into the opening and closing ceremonies.
You can share this story on social media: