Sochi Olympic bid: experts make sure wildlife will not suffer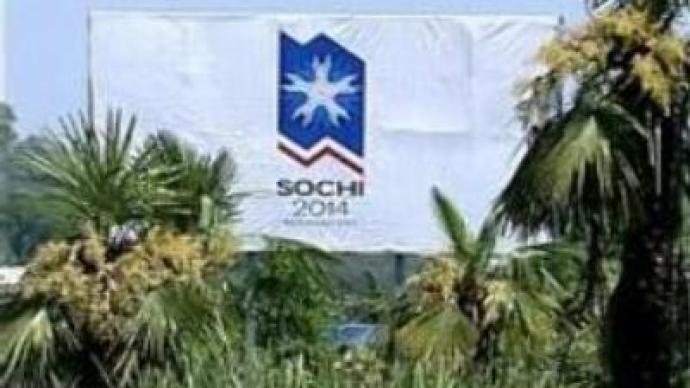 In a little over a month Sochi will learn whether it will host the 2014 Winter Olympics. It would mean large-scale development, so a forum at the Black Sea resort discusses ways of making sure its environment and wildlife do not suffer.
The Russian government and regional officials alongside ecologists and environmental experts, are making suggestions and expressing their concerns about planned developments, to make this not only a city fit for Olympians, but a showcase for 21st century Russian planning and organisation.
That means that our Olympic park and the infrastructure in the mountains will be the most sophisticated in terms of ecological needs in Russia and will meet the highest international standards,"
Dmitry Chernyshenko, Sochi 2014 bid Committee Director, assured.The forum is aimed at ensuring all involved in the development are happy with the efforts to limit their impact on the natural beauty and ecosystems of both Sochi and the mountainous region known as Krasnaya Polyana, just 40 km inland from the Black Sea.
"Actions which will be taken at the place will follow one holistic plan of development, they will not be chaotic,"
WWF Russia Chief Executive Igor Chestin said.One sticking point remains, which is the animals, flora and fauna at Krasnaya Polyana, which is one of the highest mountain regions in Europe and home to thousands of endemic species. Ecologists headed to the hills to see for themselves what state they are in. Those behind the bid balance the concerns over a fragile ecosystem and the need to provide a legacy of their own.There are already signs that the region is a victim of global warming, as there is considerably less snow than there was a decade ago. Experts are testing the snow. It will be analysed, and conclusions drawn on the water, its health, and its future and whether it can sustain the various animals that rely on its pristine cleanliness.Impartial observers believe officials must not underestimate that the process of creating a sustainable environment here, alongside development, is lengthy.
"It requires a lot of effort and resources,"
Paolo Revellino from the UN Environment Programme believes.
"It is always useful to involve the civil society, the environmentalist NGOs".
All here are determined that the multi-billion dollar Federal Government Programme will be delivered on target, ahead of the Winter Olympics, should they win the bid, and that this will be a new Sochi, one which future generations of residents will be proud of and one which millions of tourists from home and abroad will delight in visiting.
You can share this story on social media: