Sochi 2014 flag put on 5 continents' highest peaks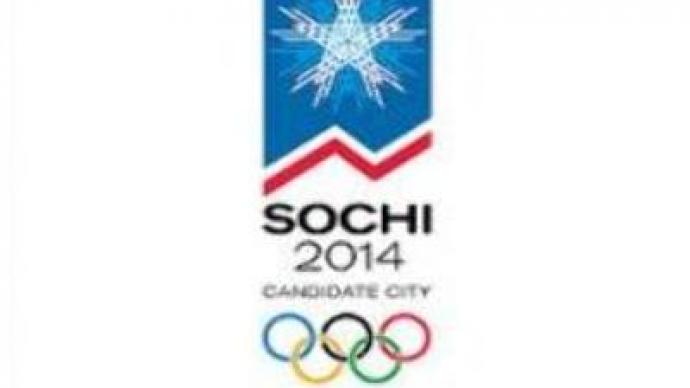 Russian climbers have completed an expedition to scale the highest peaks on five continents. It was a joint campaign between Russia's TV Channel One and a team of volunteers to boost the country's chances of hosting the Winter Olympics.
Two Russian mountain climbers, Maksim Shakirov and Aleksey Kuzminikh, carried out the expedition with the support of the 2014 Olympic bid.They climbed Mount Elbrus in Europe, Mount Aconcagua in South America, Mount Kilimanjaro in Africa, Mount Kosciusko in Australia, and finally Mount Everest in Asia. The climbers planted the Sochi 2014 flag on each mountain in a show of support.The final peak was conquered by Maksim Shakirov and he climbed the highest mountain in the world for the first time in his life.
"When I first saw this monster I got scared,"
he confessed.
"I didn't know how anybody could climb that. It was quite extraordinary".
But the climbers say that all fear goes away when you start tackling the monster. At that moment there is only one goal, which is to actually make it.
The team that accompanied Maksim Shakirov took the traditional Northern route. When he finally got to the top, letting his emotions pour out was the last thing he had on his mind.
"My only goal at that point was to make sure the Sochi flag doesn't fly away,"
he said.
"It was very windy up there. We also had to record the event. The Sochi flag has been raised to Earth's highest point"."I always had to control myself, especially when I was descending,"
the Russian climber also said.
"That's because when you're up there, you have euphoria, you're glad that you've climbed to the top. But that's only half of the way. It's also important to go down. Many accidents occur during the descent".
Maksim Shakirov's journey was shared by Americans, Germans, British, and Himalayan natives, the Sherpa people. When they found out that Shakirov was climbing with the Sochi flag, he had to explain what it meant. And that was the case not only on Everest. Still, Shakirov says he liked to tell other people about his country.
"First of all they learn more about Russia,"
the mountaineer said.
"And secondly, they learn about the city where the Olympic Games could take place. They were very interested and asked questions. They said that Sochi is the best".
Now the climbers are going to transfer the flag that traveled to all five mountains back to Russia's National Olympic Committee. Maksim Shakirov says he is ready to climb other peaks for the sake of Sochi winning the 2014 Olympic Games.
You can share this story on social media: