Snowy storm challenges Far-East Kamchatka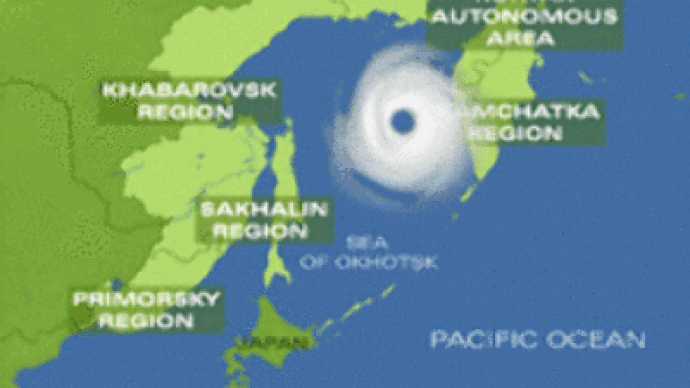 The Russian Emergencies Ministry is warning of a dangerous cyclone along Russia's Pacific coast. This snowy storm could damage buildings, power lines, heat supplies and all kinds of transportation.
Officials are particularly concerned for residents on the Kamchatka peninsula, in Russia's Far East.
"The cyclone moves towards the Pacific Ocean and it has been located recently over the Commander Islands. In the Kamchatka region no casualties have been reported,"
Andrey Luchenko of the Far Eastern Regional Centre of Emergencies Ministry told Russia Today.
"Avalanches may be caused in the mountains though. There is snowfall accompanied by a strong wind in the North-East."
Some preventive measures have been taken.
"All the rescue services are on high alert,"
added Mr Luchenko,
"and captains of vessels in the sea have been warned about the stormy weather."

You can share this story on social media: