Snowden seeks asylum in Iceland through intermediary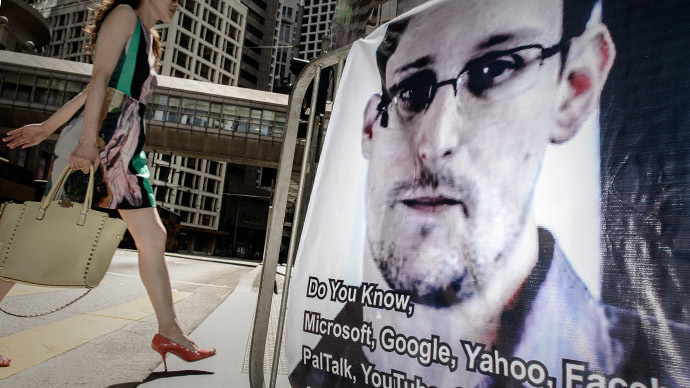 Iceland has been informally contacted by an intermediary who stated that NSA leaker, former CIA contractor Edward Snowden, wants asylum in the Nordic island-state, Reuters reports. The difficulty though is that he is not in the country.
WikiLeaks spokesman Kristinn Hrafnsson wrote in Icelandic daily Frettabladid that a middleman had approached him on behalf of Snowden.

"On 12 June, I received a message from Edward Snowden where he asked me to notify the Icelandic government that he wanted to seek asylum in Iceland," Hrafnsson, who is also an investigative journalist in Iceland, told Reuters. 
The government of the island-nation confirmed that they got the notification from Hrafnsson. However, a meeting has so far been declined, according to Iceland Review.
The same day as Hrafnsson sent the plea on behalf of the American whistleblower, he also requested a meeting with Iceland's Prime Minister Sigmundur Gunnlaugsson and the Interior Minister, Hanna Birna Kristjansdottir.
"Neither of them was able to meet with me even though they realized what my request was about. I made sure that both of them were given the necessary information about his plea for help," the WikiLeaks spokesperson stated.
He was later informed by the ministries that under the law, a person applying for political asylum in Iceland must actually be in the country.
Snowden, who has been hiding in Hong Kong after fleeing the US, explained he did not go straight to Iceland because he feared that it would be easier for the American authorities to put pressure on the Icelandic government than on the Chinese.

Snowden, the 29-year-old former intelligence contractor, leaked documents on US secret surveillance programs, including PRISM - which allows the NSA (National Security Agency) to monitor Internet users' emails, search results, photos, video chats and so on.
The US authorities have launched a criminal investigation into Snowden's actions and he is being currently sought by both the NSA and CIA, most likely to be charged with treason.
You can share this story on social media: