Frosty reception: Snowball fights banned in Belgium region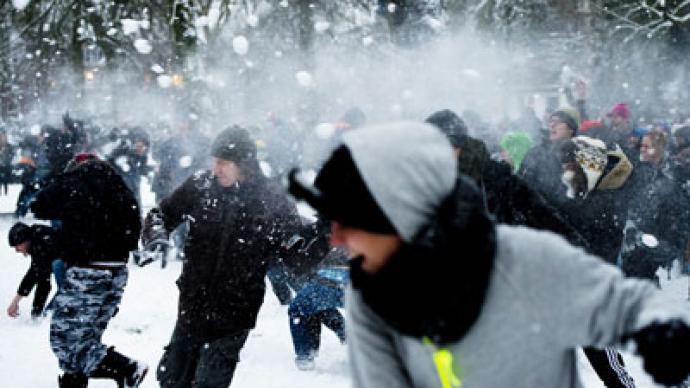 Throwing a snowball could cost you 100 euro – if you do so in Flanders. Local authorities in Belgium's Flemish region have outlawed the game, with fines and policemen to enforce the ban.
Several municipalities in the Belgian region of Flanders have decided that a fine of up to 100 euro should be paid by those starting a snowball fight. Such games put children's, as well as adults' health at risk, local officials explained, as cited by De Standaard. They went on to compare the snowball fights to throwing stones.Local media outlets have mused the fines may be used to bolster the budgets for regional authorities.Ironically, the region appears to be no stranger to such an activity, with the Flemish city of Leuven once boasting the title of the 'snowball capital' after one of the largest snowball fights in history took place in the area.Some 5,700 Belgian students engaged in a huge snowball fight in October 2009 to break the world record, which required 120 tons of snow to be shipped to the city's central square.Heavy snowfall in Belgium has grounded flights and temporarily forced schools to close.
You can share this story on social media: