Snow storm hits Russian Far Eastern city of Vladivostok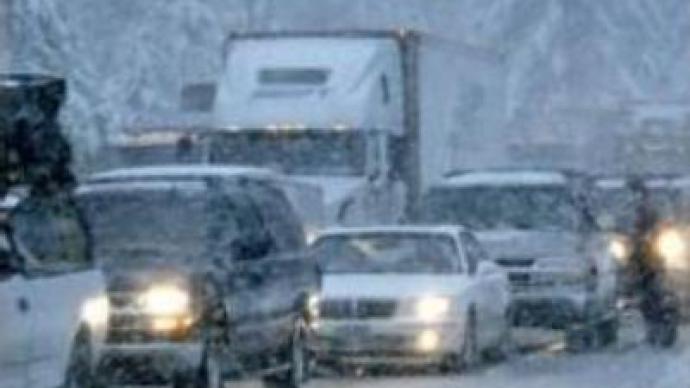 A powerful snow storm from northeastern China has hit Russia's Pacific coast. In the city of Vladivostok, 2 months' worth of snow has fallen in just one day. The snowfall has left nearly 2,000 people in several towns without electricity.
Several towns are without electricity, leaving thousands of people without power to light and heat their homes during one of the worst snow storms this region has seen in decades.The local airport is closed and ferry links to nearby islands disrupted as strong winds continue to lash the area.With the extreme conditions likely to continue until Tuesday morning, local schools and businesses have been advised to shutdown for the day.The Khabarovsk and Sakhalin regions, and the Kuril Islands are next in line for the poor weather, which originated in northern China. The heaviest in 30 years, up to 32 millimeters of snow fell there in less than ten hours on Sunday.Major roads were blocked, cars snowed in – with drivers being handed food and water while they weathered the storm. For the rail passengers the situation is not better: services suspended, many had to sit it out and wait for trains that weren't going to arrive.The worst may soon be over for them however as the storm heads deeper into Russia.
You can share this story on social media: