Gulf-sponsored: Multi-million monthly cash-flow for Syrian rebels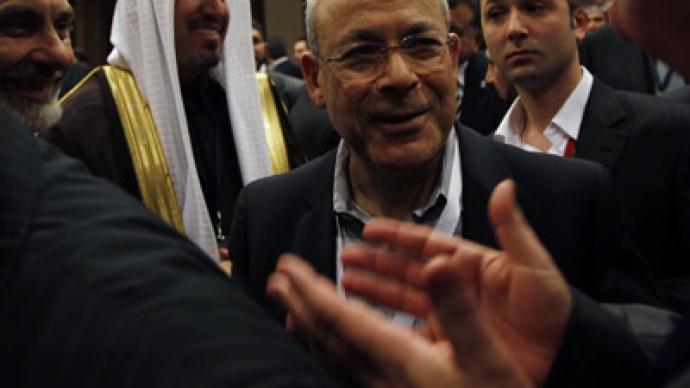 Saudi Arabia and other Gulf states are creating a multimillion-dollar fund to bankroll the Syrian rebels battling President Assad's regime.
Attendants at the weekend's Friends of Syria conference confirmed to AP that plans were afoot to fund the fighting.Turkey's foreign minister told the meeting, convened to raise funds for regime change in Syria, that the meeting supported the covenant of the Syrian national council as a legitimate representative of  "all Syrians". The Turkey-based Syrian National Council will use the slush fund to pay salaries of Free Syrian Army soldiers and defectors from the Syrian armed forces."The SNC will take charge of the payment of fixed salaries of all officers, soldiers, and others who are members of the Free Syrian Army," Council head Burhan Ghalioun said.One of the officials called the fund a "pot of gold" to undermine President Bashar Assad's army.The United States has also announced additional American "aid to the Syrian people" that will bring the total to $12 million. US Secretary of State Hillary Clinton said the US would provide communications equipment to the rebels.The meeting gathered more than 70 representatives of Arab and Western countries who support the Syrian opposition in its fight against President Assad's regime.Earlier, Saudi Arabia called on the Friends of Syria to arm the rebels, saying supplying weapons is a "duty". However, most of the conference participants are not ready to provide anything beyond non-lethal aid.Journalist and political analyst Christoph Hoerstel told RT that salaries for the rebels are not news, as they "have been paid since the beginning." He insists that the conflict in Syria had been planned in advance from as early as summer 2010, and that this information "kills the whole story the West and some of those corrupt allies… are making out of Syria."Michel Chossudovsky, director for the Center for Research on Globalization, also told RT news of foreign funds for Syrian rebels is a "red herring." He argues the Free Syrian Army has been financed by NATO "from the outset.""The Free Syrian Army are the foot soldiers of the western military alliance, and they are advised by their foreign military handlers. We know that. We know there are Special Forces on the ground, that French military officers were arrested in late February. The thing was hushed up.And the forbidden truth is that the Western military alliance has been waging a covert war using the Free Syrian Army for more than a year now, and this free Syrian Army doesn't represent anybody in Syria. There's mounting evidence of atrocities."
You can share this story on social media: