Smuggling snowdrops reaps good profits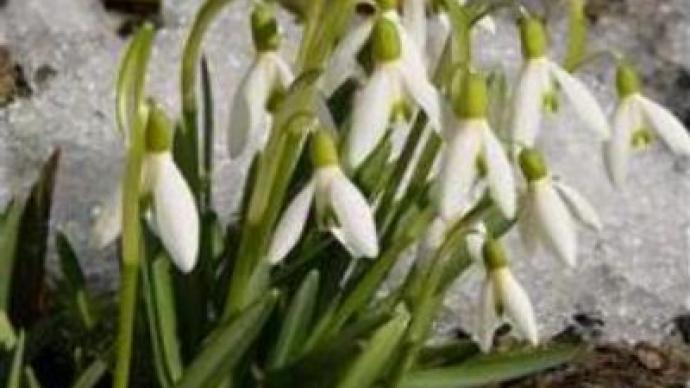 In a spring holiday fever thousands of flowers become target number one for many men, while some species, like snowdrops, are considered rare and therefore illegal to pick and sell. However, smuggling flowers is a profitable business.
Each year up to five million of snowdrops are stolen from the wild. While some risk unusual bouquets, others opt for the old-time favorites – snowdrops. Kiev subways thrive on them. Ecological police say that behind the old ladies selling bouquets, there is a real mafia of flower thieves.
'Some people collect the snowdrops, others transport them to Kiev, Moscow or St. Petersburg. Poachers are very organised. So, an old lady who you might feel sorry for thinking it's her only source of income has nothing to do with it. She doesn't care what to sell, potatoes, nuts or snowdrops,'
Volodymyr Boreiko, the Director of Kiev Ecology Cultural Center, states. From February to April, bootleggers bring flowers by train from the Crimea. Inspectors complain that it is getting harder to catch them. They say that often police warn the thieves about the raid themselves, in exchange for a little compensation. Smuggling wild flowers is a profitable business. Snowdrops cost up to 5 times more in Kiev than they do in the Crimea. And the street price of $US 1 may seem more appealing to a shopper than $US 10 for a bunch of roses.
You can share this story on social media: