Smugglers build oil pipeline from Russia to Ukraine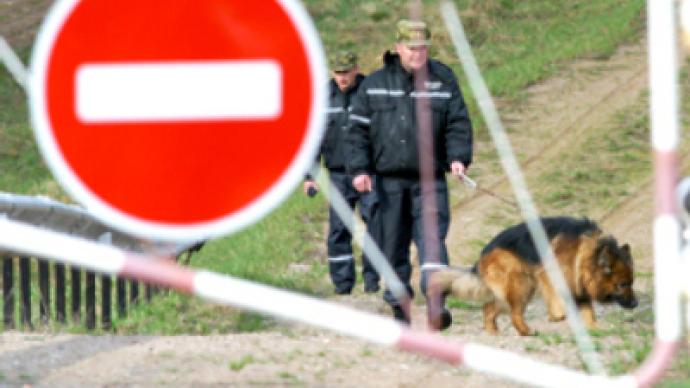 A group of smugglers was caught red-handed while trying to construct an illegal oil pipeline across the Russian-Ukrainian border. They were using advanced military-grade equipment, Ukrainian media report.
The pipeline was located in the easternmost Lugansk region in Ukraine. It had an complex design and went right under the river Malaya Kamenka, which separates Ukraine from Russia in the region.
According to border guard officials, if the project had been completed the pipeline would have been both impossible to detect and could have pumped up to 30 tons of fuel daily. They say the smugglers were using sophisticated, military-grade equipment for the construction. If they had been successful in their endeavour it would have taken the gang just a few months to make a return on their investment.
The criminals had attracted the law enforcement's attention because they were using trucks in the border zone. A border patrol went to check two of the trucks, which had no apparent reason to be there, and consequently found the pipeline construction site.
Three people were arrested in Ukraine, and their accomplices from Russia are being searched for.
Fuel smuggling from Russia is a serious problem for both Russian and Ukrainian border guards due to a 20-25% difference in price between the two countries. The pipeline uncovered on Friday is not the first of its kind, although it is certainly one of the biggest. Earlier on May 5 a plastic pipeline running along a riverbank was discovered in the same region.
You can share this story on social media: