Slave labor to thrive in recession – report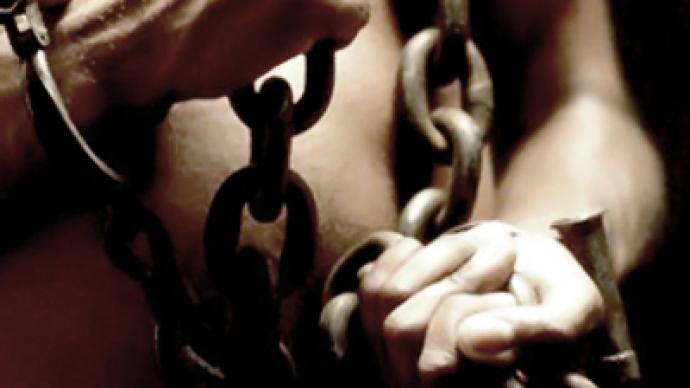 The number of people around the world forced to work as virtual slaves is likely to soar amidst the economic crisis, the International Labor Organization (ILO) warns.
According to ILO information, an estimated 12.3 million people are trapped in forced labor globally, with 2.4 million of those victims of human traffickers.
A new ILO report also says that the cost of forced labor surpasses 20 billion US dollars per year.
The report adds that "in such a crisis situation, it is the vulnerable who suffer the most. At such times it is all the more necessary to ensure that adjustments are not made at the expense of the safeguards that have been painstakingly put in place to prevent forced labor and trafficking abuse in supply chains".
"Most forced labor is still found in developing countries, often in the informal economy and in isolated regions with poor infrastructure, labor inspection and law enforcement", the report says. "This can only be tackled through integrated policies and programs, mixing law enforcement with proactive measures of prevention and protection, and empowering those at risk of forced labour to defend their own rights."
"We must never forget that forced labor is a serious criminal offence that requires criminal punishment," Roger Plant said, head of the ILO's Special Action Program to combat Forced Labor.
"But we must also remember that forced labor is often poorly defined in national legislation, making it difficult to address the multiple subtle ways in which workers can be denied their freedom. The challenge is to address these problems in an integrated way, through prevention and law enforcement, using both labor and criminal justice".
In recent years Serbia's breakaway province of Kosovo has become a human trafficking center. In 2008, around 100 people were put on trial in connection with selling slaves. A striking fact is that sometimes Kosovo's officials or former leaders of the Kosovo Liberation Army are involved in the business.
Cases of child labor exploitation have been registered in the UK recently. Criminal gangs brought kids from Asia to use their labor at marijuana growing farms.
Russia has one of the worst records for human trafficking, both importing and exporting slaves.
It is a profitable business worth an estimated $42 billion a year.
A network of 13 people, reportedly headed by a senior intelligence official, faced charges of human trafficking in March this year. It followed a case where more than 130 women were sold as slaves across Europe. This case caused shock and outrage as the man who allegedly pulled the strings of the crime network is a senior official in Russian Intelligence.
You can share this story on social media: