Situation in Lebanese capital remains tense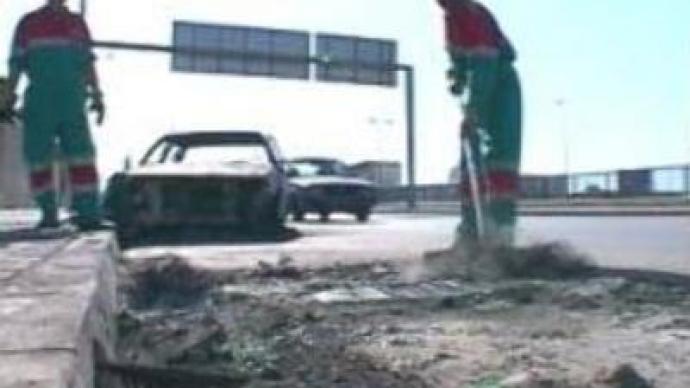 The Lebanese capital, Beirut, remains tense after a week of violence in which seven people died and hundreds were injured. The army continues to patrol the streets, amid fears the country could be heading towards another civil war.
This week the country was plunged into bloodshed with some of the worst street violence Lebanon has seen in years. The scenes were reminiscent of the 1970s and 80s when a civil war almost tore Lebanon apart.Days later, burnt out shells of motorcars still line the pavement of the Arab University where on Thursday, what started as an argument between two students in the campus cafeteria, soon erupted into violence that left 4 dead and more than 150 injured.Soldiers and police keep tight control, wary that the slightest provocation could lead to disastrous consequences.Now the situation is calm, the streets are back to normal, cafes and restaurants are open. However, there is uncertainty in the air.Meanwhile, the political leaders of the country have called for calm and urged restraint.
You can share this story on social media: