Turkish broadcaster faces $30,000 fine after airing 'The Simpsons'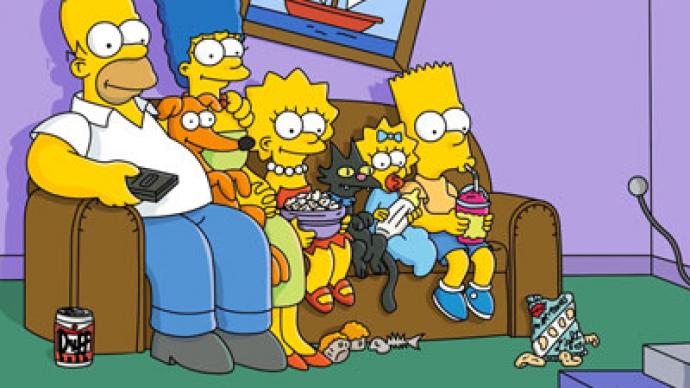 Turkish private broadcaster, CNBC-e, has been fined $30,000 after airing an anti-religious episode of "The Simpsons" in which God was shown taking orders from the devil.
Turkey's Supreme Board of Radio and Television (RTUK) issued a fine saying that the show "makes fun of God, encouraging young people to exercise violence by showing the murders as God's orders." "The Simpsons" is especially popular amongst the younger middle classes, the local Hurriyet newspaper reported.In one of the segments of the episode, titled "Dial D for Diddly, the devout character Ned Flanders portrays serial killer, Dexter Morgan from another TV show, and goes on a killing rampage, an order, he believed, was straight from God.Later in the controversial episode the devil was asking God to make him a coffee. The board, RTUK, responded to the episode saying that God serving the Devil coffee, a publicly burned Bible and God and the Devil shown in human bodies can be considered an insult to religious beliefs. However, the broadcaster said it would not comment on the issue until the fine is officially announced. The episode that stirred criticism – the Halloween special 'Treehouse of Horrors XXII' – was aired in the US in October, 2011 and was watched by approximately 8.1 million people.The Simpsons is the longest-running American animated TV show, starting in 1989, with more than 500 episodes aired since. It is currently broadcast in more than 100 countries around the world.