Siberian way to tackle Russia's population decline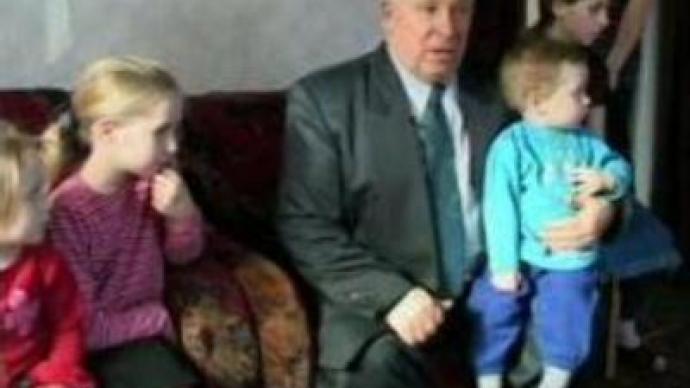 73 year-old resident of Siberian city of Novokuznetsk has recently become a grandfather for the hundredth time. Aleksey Shapoval, who has fathered 12 children of his own, has one of the greatest families in the region.
By the middle of this century the world's biggest country Russia may see its population drop by a third. Birth rates are falling and death rates are rising. The government has allocated billions of dollars to fight the demographic crisis in the country.Priority National Projects are designed to stop the population decrease. The increase of maternity allowances and additional benefits for a second child are just part of it. But it may not be enough to save a shrinking population. In Shapoval's family faith in God is the main incentive for its growth.
"We believe in God. My father, my grandfather and I raised my children in faith. We never do abortions because that's a sin. The Bible forbids us to kill our children,"
says the granddad of a hundred.The oldest member of the Shapavals says the secret of such a big family is in the children's upbringing.
"Every child for us is a gift, not a burden. It's important to bring up a child to appreciate God's presents,"
says Aleksey Shapoval.Living conditions can be can tough, children do not always appear in the right place and at the right time, but sometimes one's spiritual attitude can change much more than just living standards.
You can share this story on social media: