Siberian villagers adopt 47 kids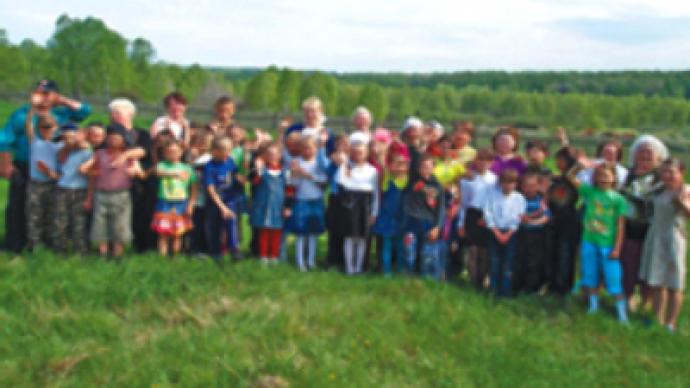 The residents of a remote Siberian village have adopted 47 orphans in a bid to keep their community alive. For about 30 years Barkhatovo had been slowly dying. Local children left in droves for a better life in the big cities.
But things began to change when local woman Tatyana Fadushina came up with an idea to beat her loneliness. She adopted an 11-year-old boy from an orphanage.
It was a great success. So, a year later another child came to live under the same roof. Six more followed, until Tatyana became the mother of eight children.
Her friends saw the benefits of having young people around and began to follow her example. Nina Krasnova adopted six kids and Lidya Bondareva gave shelter to another four.
Now the village of Barkhatovo is full of life and hope.
It's become famous in the Topkinsky district, where other villages are starting to adopt orphans.
You can share this story on social media: