Six killed, dozens injured after drunk boat captain crashes into barge in Siberia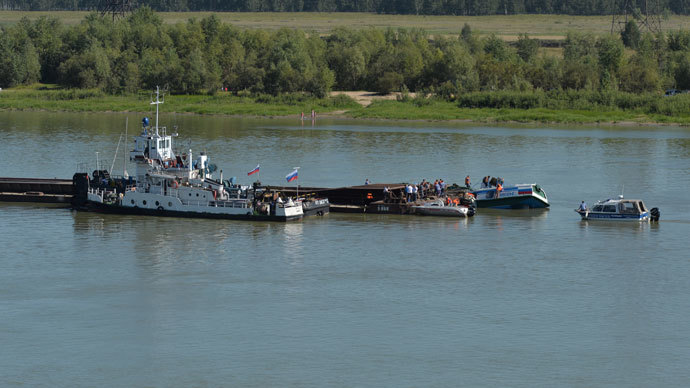 Six people were killed and 47 others injured when a hovercraft collided with a cargo barge on Siberia's Irtysh River on Saturday. Police discovered that the captain of the passenger vessel was under the influence of alcohol.
The crash took place at 10:55am local time ten kilometers away from the city of Omsk, as the passenger vessel steered into the opposite side of the navigable pass and collided head-on with the barge, Russia's Emergencies Ministry said.   

"According to preliminary information, six people are dead and 47 others are injured," the Investigative Committee said in a statement.

The injured, including eight children, were transferred to different hospitals in Omsk. Fourteen people are in critical condition, according to police.

There were 56 passengers and four crew members on board the Polesye-8 hovercraft when it collided with the empty barge.

Divers who examined the vessels under water said that the hovercraft partly sank after becoming holed on the left side. They added that the barge avoided serious damage.
There were also reports that the divers were looking for missing people, but that their search was fruitless.

The captain of the Polesye-8 vessel was detained by police after a medical check-up revealed a blood-alcohol level of 0.1 percent, the Investigative Committee said.

The hovercraft, which was sailing from Omsk, was mostly carrying pilgrims heading to one of the local convents.

The convent is located 50 km south of Omsk, on the Irtysh River, and is frequently visited by Orthodox believers from the whole of Siberia and North Kazakhstan.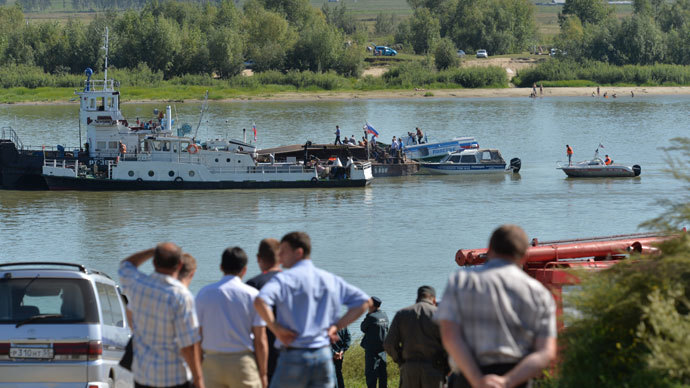 The Emergencies Ministry has thanked citizens of the Omsk Region who began saving people before rescuers arrived, retrieving them out of the water and onto their boats.   

Saturday's crash is the first deadly incident involving a passenger ship on a Russian river since the Bulgaria tragedy in July 2011.

Back then, 122 people - including 28 children - died after the cruise vessel sank during a storm in Russia's Republic of Tatarstan.