Where romantic notions and construction projects sprung to life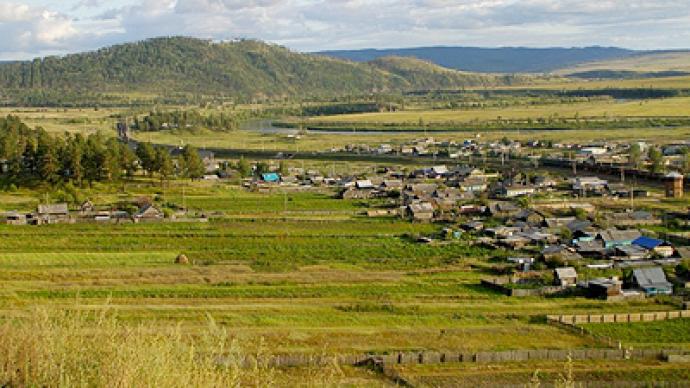 A harsh Siberian territory known for its unique natural environment and beauty, the Trans-Baikal region lies on the border with China and Mongolia.
Though just a six-hour flight from Moscow, it feels like the region is worlds away, with its light, open spaces and a rich tapestry of diversity that includes indigenous people and those who came from the former Soviet states. Many came to this area with romantic notions of finding a new life and working to build a nation's infrastructure via the Baikal-Amur Mainline railway. The BAM project was meant to connect Eastern Siberia with the Far East, but it also managed to unite people and to create a culture unique to this region.Young people came from different Soviet republics, but were united in the belief that if they built the Baikal-Amur Mainline, regional prosperity would come.Known as the BAM for short, it was meant to protect the country's border with China, to support the Trans-Siberian railway and to transport the area's natural resources. Patriotic romanticism fueled the project, but it also diversified the region by bringing indigenous people together with newcomers, like BAM crew members Vladimir and Lydia Shander."We don't regret coming here. We like the beauty of the north. In 1992, during the collapse of the USSR we moved back to Kazakhstan for a while, but then returned. In July, we will mark our 31st anniversary living here", said Lydia.In 1928, prison labor laid the first tracks, but World War II brought construction to an end.Building revved up again only in 1974, with a Soviet secretary general famously declaring that only clean hands would build the BAM. Thus members of the communist union of youth were recruited to do the job. But politics took plans off course. The Soviet Union touted the BAM as the "construction project of the century". But some who were wooed by the project's romanticism feel that many dreams failed to come to fruition.With the fall of the USSR came the stall of mining projects. Companies simply stopped investing in the exploration of natural resources. So, with little or no products to transport and a peaceful relationship with China, critics challenged the BAM's worthiness of its rumored multi-billion dollar price tag.Retired geologist Aleksandr Savchenko has mixed feelings. He is proud of what he and his colleagues accomplished. However, he is also disillusioned by time – angry that benefits dried up when the nation transitioned to democracy."People with romantic notions didn't search for any personal benefits or profits in that period of time when we were young and healthy. Now we're older and not as healthy," said Aleksandr.Decaying temporary homes darting the picturesque landscape visually reminds locals that economic prosperity has not yet come. But a new anticipation has, as the railroad that was rarely traveled has increased in passengers and cargo commutes.Companies are again investing in mining exploration, reviving hope that the railway will be key in transporting natural resources and bringing a lift to the local economy – and to those who worked the line will finally reap the benefits of their sacrifices.
You can share this story on social media: