Shuttle spacecraft docks with International Space Station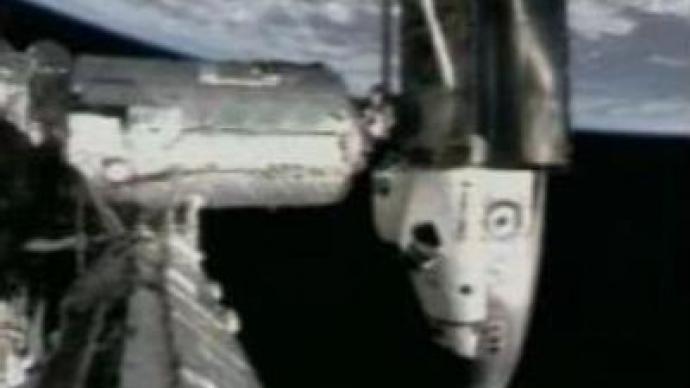 After a two-day journey, the Space Shuttle Discovery has successfully docked with the International Space Station (ISS). During its first space walk the crew plans to install a two-ton component and later work on re-wiring the ISS.
Moving at a tenth of a foot per second as he closed in, shuttle commander Mark Polansky completed an inch-perfect manoeuvre to dock with the International Space Station. This was the end of a two-day journey bringing new equipment to the ISS.
During their week-long stay the shuttle crew will complete three spacewalks and add new components to the orbiting laboratory to replace its electricity supply systems.
In addition, it will bring a new resident to the ISS. US astronaut Sunita Williams arrived to replace German Thomas Reiter, who has been on the space station since September.
Russia's own space agency, Roskosmos, said the Discovery mission would improve the station's efficiency and reliability.
The current shuttle flight is just one of many planned over the next three years. It is an attempt to complete the space station before the US space shuttle is retired from service in 2010.
You can share this story on social media: