Shopping consultancy gradually conquers Russia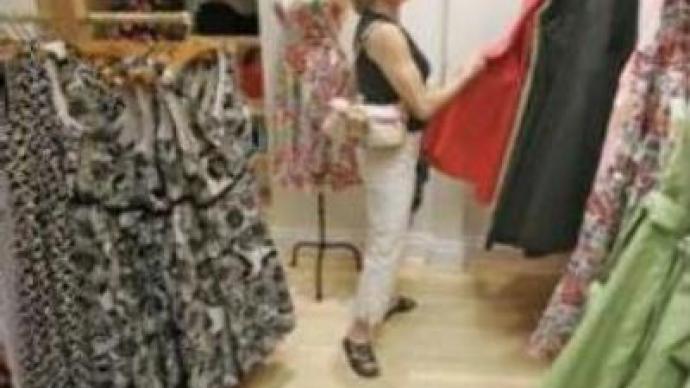 Being a professional shopping consultant is a new stylish service on the Russian market, which is gaining more popularity not only among the well-to-dos, but also among the country's growing middle class.
For the West, personal shopping is a norm of life. Consultants offer advice on trends in just about anything – from clothes to cars.The service reached Russia about five years ago and is quickly gathering pace. A special association has been set up to help consultants find clients, and special courses are also available for those, who are interested in the industry.Natalya Naidenskaya, the Head of Personal Shopping Association, said the consultants should be experts on colors, fabric, design, brands, psychology, and money management as well.
"Personal shoppers should be able to tell what clothes their clients can afford,"
she added. "Your clothes should match your status" – that is a personal shopper's golden rule. Ksenia Zherdeva has been working as a personal shopper for three years. Her clientele ranges from Forbes list businessmen to top politicians.
"I want my clients to have a diverse, well-matched wardrobe. What is most important is that clients look better, prettier in the clothes I've chosen for them,"
she said.And while a couple of years ago the service was available for the rich only, today it is becoming more popular among the middle-class.Aleksandr Kalandarishvili runs his own business. He has had a personal shopper for five years and says he will never trade professional advice for that of a relative or friend.
"They do client-oriented market research. So I don't have to spend time shopping. They save my time, the time that I can spend with family or doing business,"
Aleksandr said.The majority of consultants' clients prefer having their shopping done for them. Another type, though, enjoys the process itself. Personal shoppers even travel abroad with their clients – to catch new collections and sales.
You can share this story on social media: