Shi'ite procession attacked in Pakistan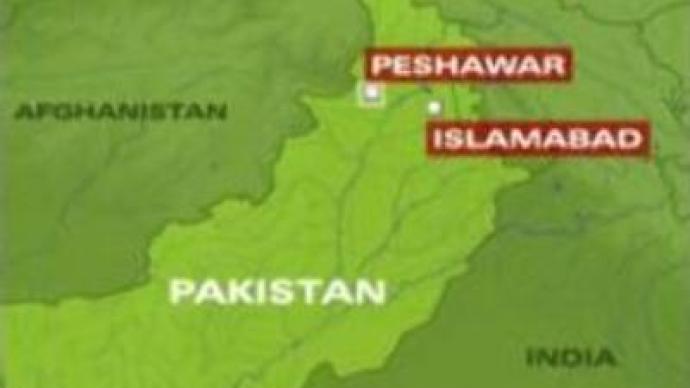 At least ten people have been killed in an apparent suicide bomb attack in Peshawar, Pakistan. A further 35 have been taken to hospital with various injuries. The local police chief is among those reported killed.
The bomb exploded near a Shi'ite mosque in the city, just before a procession of worshippers was to walk through the street.They were to start the religious festival of mourning the death of the Prophet Muhammad's grandson.Local police say most of the victims were municipal officials and policemen who were clearing the route for the procession.
You can share this story on social media: