Bahrain police fire tear-gas and stun grenades at Shiite protesters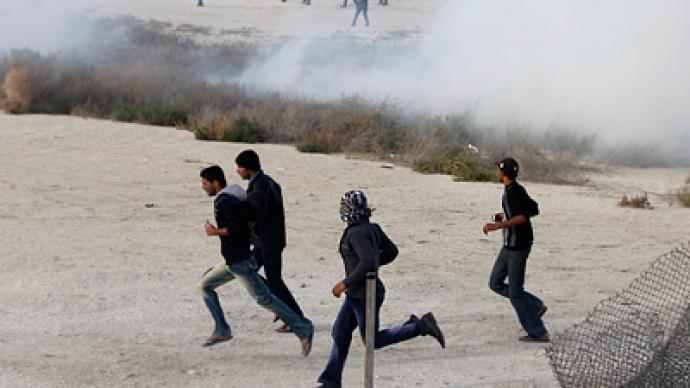 Police have fired stun grenades and tear-gas at crowds in the Bahraini capital, Manama, as demonstrators attempted to occupy the landmark Pearl Square ahead of the first anniversary of anti-Sunni protests.
The Shiites, who make up a majority in Bahrain, once again took to the streets of Manama to protest the 200-year rule of the Sunni dynasty, reports Agence France Presse. "Down with (King) Hamad!" shouted the Shiites, who again demanded democratic reform and equal rights with the ruling minority. This at least means giving full legislative and regulatory powers to the elected parliament.
Hundreds of demonstrators broke away from the main rally and attempted to re-occupy Pearl Square, the main stage for last year's demonstrations. As young people started throwing petrol bombs at the police, security forces declared the rally had ceased to be peaceful and began their own advance, say the authorities.
The original outbreak of anger on February 14, 2011, turned violent resulting in clashes with the police that lasted till March. Up to 35 people died in the uprising. A degree of calm was restored only after Saudi Arabia and the UAE deployed special forces to the Gulf kingdom. King Sheikh Hamad bin Isa Al Khalifa declared martial law, but it was lifted it in June.
You can share this story on social media: