Shaky peace restored in Beirut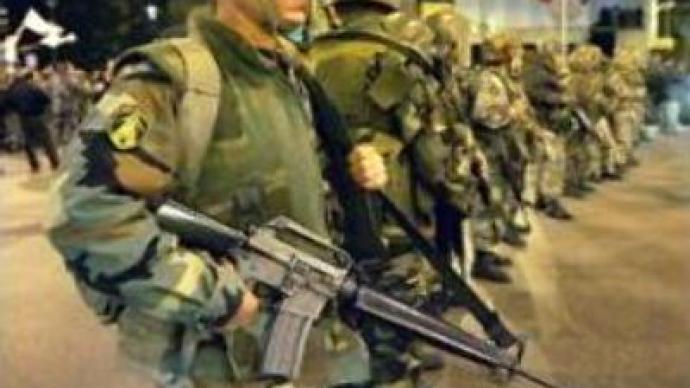 Protests which had paralysed Beirut have died down. The Hezbollah-led demonstrations ended in street clashes in the Lebanese capital which killed three people and injured more that 40.
Tuesday was the worst day of violence since political turmoil engulfed the nation late last year.
"We will move onto the streets," Hezbollah leader, Hassan Nasrallah, declared on Monday, "and if you want to kill us, kill us. I will reiterate what we have said before: even if you kill one thousand of us, we will not use our weapon against you."
In spite of the original intentions, the mass strike with the aim of toppling the country's Western-backed administration resulted in the most serious unrest.
The violence raised the stakes in a campaign by Iranian- and Syrian-backed Hezbollah and its Shia and Christian allies – to oust Prime Minister Fouad Siniora and form a unity government.
For his part, Mr Siniora has dismissed the strike as a 'scare-mongering campaign, adding: "We will stand together against intimidation and confront sedition for the sake of Lebanon."
The action comes hours before an international donor conference in Paris where the Prime Minister hopes to attract billions of dollars in aid to the war-shattered country. But pressure from the opposition is mounting on the leader in his mission.
"Today the message is clear from the Lebanese people to the government which is going to attend the Paris 3 conference where it is only representing itself and not the Lebanese people," stressed Mahmoud Qmati, member of Hezbollah Political Bureau.
As the conference looms, more violence could be the departing message for Mr Siniora as Hezbollah vows to go on with their campaign until he agrees to cede to their demands.
You can share this story on social media: